A place where the typical Indian honking is replaced by soothing words "Radhe Radhe", where Lord Krishna spent his entire childhood, where pioneers like Steve Jobs came in search of ultimate nirvana, Welcome to Vrindavan.
Vrindavan, also known as 'Braj Bhoomi', is a town in Mathura (Uttar Pradesh). This town is said to be Lord Krishna's birthplace according to Hinduism. This sacred town hosts many temples where Radha and Lord Krishna are worshipped. The best time to visit Vrindavan is during 'Krishna Janmashtami' that is during the birthday celebration of Lord Krishna, where the whole town gathers around and celebrate the occasion. A special tradition to be witnessed is the 'Dahi Handi' festival where people make a human pyramid to reach the top where the handi (earthen pot) is hanged and finally to break it. It is said that Lord Krishna and his friends used to form a human pyramid in order to steal curd and butter. The participants in this festival are called govindas, but this is much more popular in Maharashtra.
There are around 21 temples in Vrindavan but it is not feasible to cover all of them in a day or two so below is the brief explanation of the main destinations in Vrindavan and how to reach and what all to do there.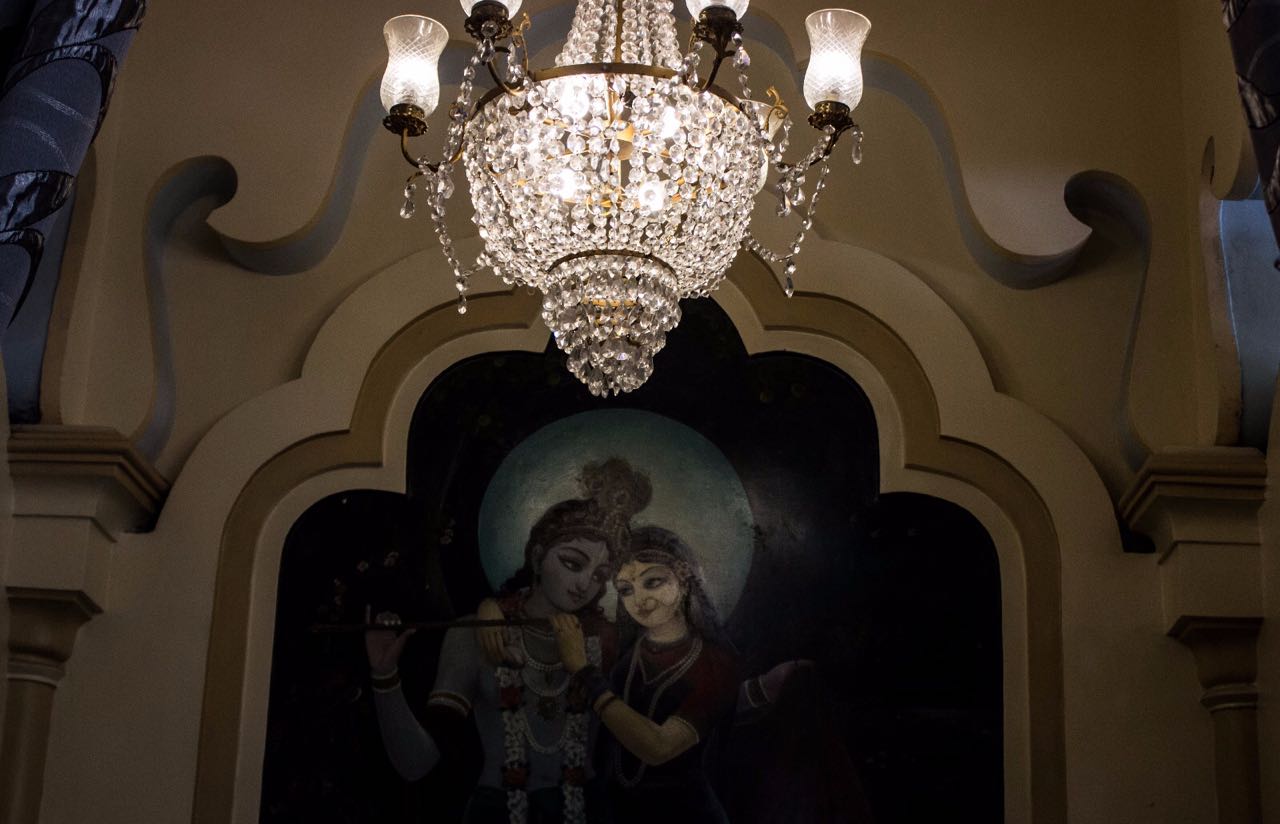 How to Reach
Flight:
The nearest airport to Vrindavan is Agra (Kheria) Airport, from there you can take a taxi, it would take approximately 2 hours to reach the destination.
Train:
The nearest railway station to Vrindavan is Mathura Cantt. From where it is just 10km away so a taxi would do to reach your destination.
Bus:
The nearest bus stand to Vrindavan is New Mathura Bus stand from where you can take a taxi, it would approximately take 30 mins to reach the destination.
Car:
This is the most convenient option for those living in the nearby cities and states like Delhi, Uttar Pradesh and Haryana following the Delhi-Agra highway (NH-2).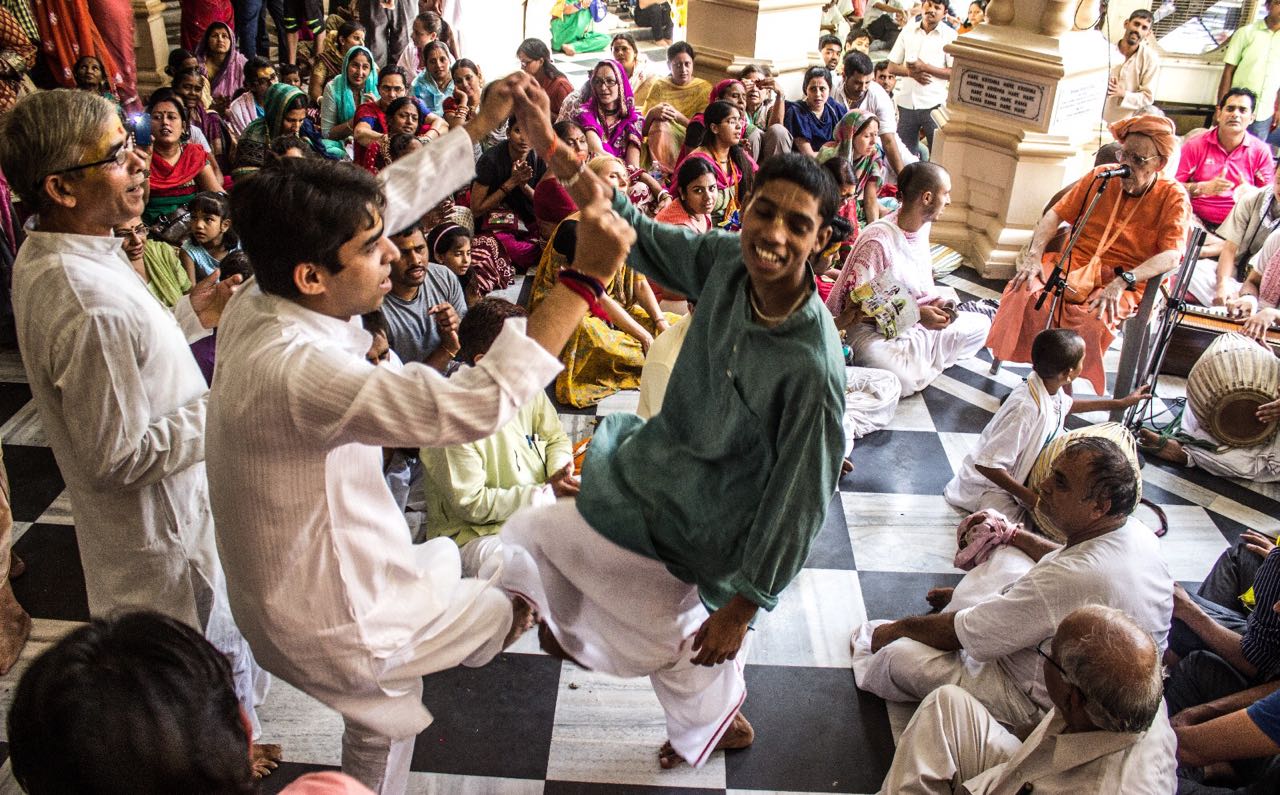 Main Attractions

1.       Prem Mandir
One of the main attraction of Vrindavan, this very famous temple is one of the oldest temples of the city. If visiting during Janmashtami one can witness the amazing lighting over the beautiful white structure making it stand out in the crowd. The musical fountain show that happens in the evening (7:00 to 7:30) is a must watch thing. If you want to see the arti below are the timings: 5:30 am, 8:30 am, 11:45 am, 4:30 pm and 8 pm.
2.       Banke Bihari Temple
One of the main temples of the city dedicated to Lord Krishna. To reach this temple you can follow the same road where Prem Mandir and ISKON temple lies. You can feel the divine aura all round with people chanting "Radhe Radhe. Arti timings here are 12:00 pm in the afternoon and 9:30 in the evening during summers & 1:00 pm in the afternoon and 8:30 in the evening during winters.
3.       Nidhivan
This is a mysterious place in Vrindavan where it is said that Lord Krishna performs his divine dance with Radha every single night. Within the forest there is a temple and a sacred kunj () where the divine couple Radha-Krishna is said to rest after performing the raas leela dance. Inside the temple there is a beautiful bejewelled statue of Lord Krishna "Thakurji", and Radha "Radhey". The temple closes at 5 pm.
4.       Radha Raman Temple
This temple is dedicated to Lord Krishna and Radha Raman (means the lover of Radha). This temple is among the 7 temples of Thakur in Vrindavan. The speciality of this temple is its deity which is said to be self-manifested out of the Saligram Shila. Arti timings are 4:00 am during summers and 5:30 am during winters.
5.       Krishna Balaram Temple
This temple is also known as the ISKON temple is built by the International Society for Krishna Consciousness (ISKCON) in Raman-Reti. Lord Krishna and his brother Lord Balaram are the main deities worshiped here. The temple is built in pure white marble. You can witness the divine dance performed by the devotees and the enchantment "Hare Rama Hare Krishna" uplifting the mood.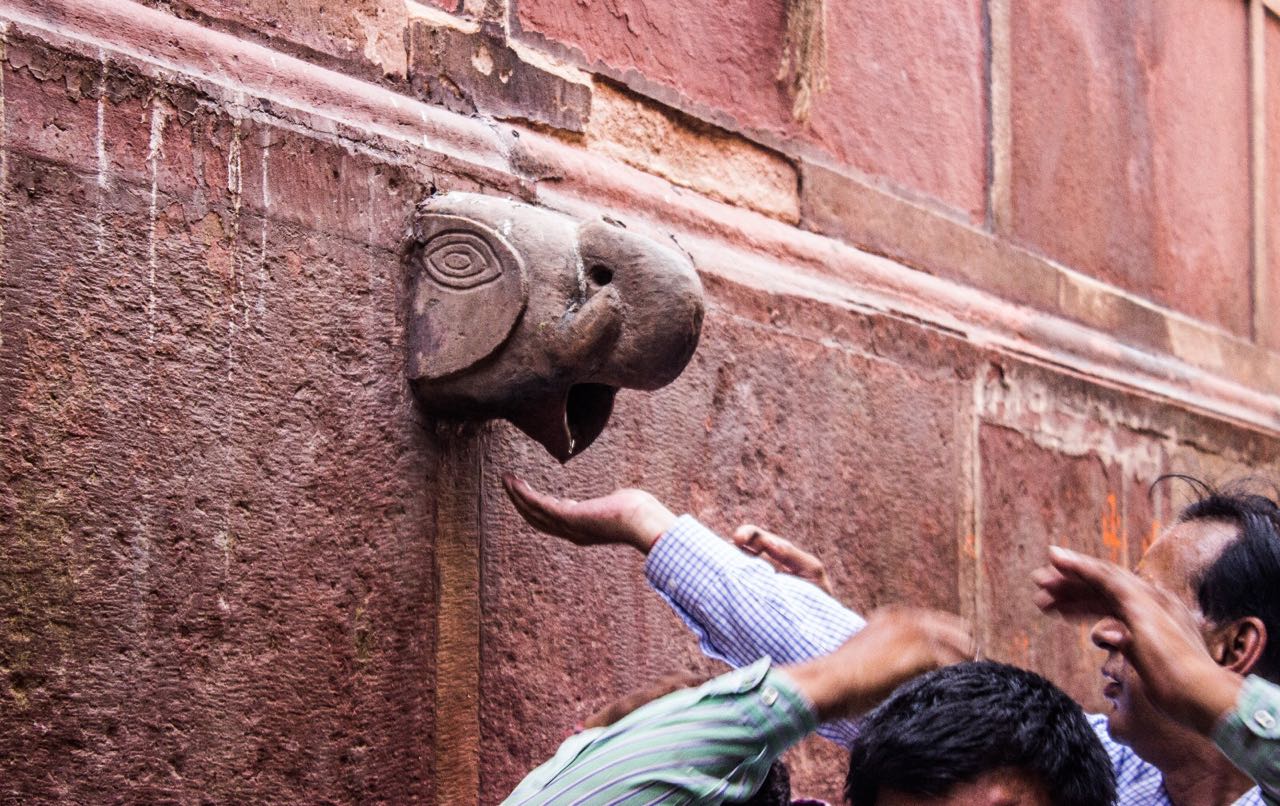 Where to Stay

The preferred location to stay would be somewhere near ISKCON Temple as this is the most prime location of the city. Prem Mandir, Bankey Bihari Temple all lie on the same path.
Some suggestions for the hotels:
Krishna International Hotel, Vrindavan – this is very near to Iskcon Temple.
Hotel Basera, Vrindavan – this hotel lies in Raman Reti marg which is near to Prem Mandir.
Hotel Hare Krishna Orchid – this is a resort is behind Prem Mandir a beautiful place to stay and enjoy.
PS: best transport is the local rickshaws, enjoy the rides