With head full of excitement and heart full of enthusiasm I entered the world's biggest indoor theme park, The Ferrari World. I was visiting with my family since there were rides for all age group. We enter into the Ferrari World with a LED lit tunnel where beautiful cars welcome us at the reception.
We were given a map that helped us navigate through the gigantic place. Since we had only 5 hours to cover the whole place we shortlisted 8 top attractions, which were a mix of rides and shows.
Our first stop was Driving with the Champion. This was a short film about the history of Enzo Ferrari and the beginning of Formula1 Racing. Getting to ride the Ferrari car with the champion driver was a unique and unforgettable experience. It was a 3D movie with seats simulating the Ferrari.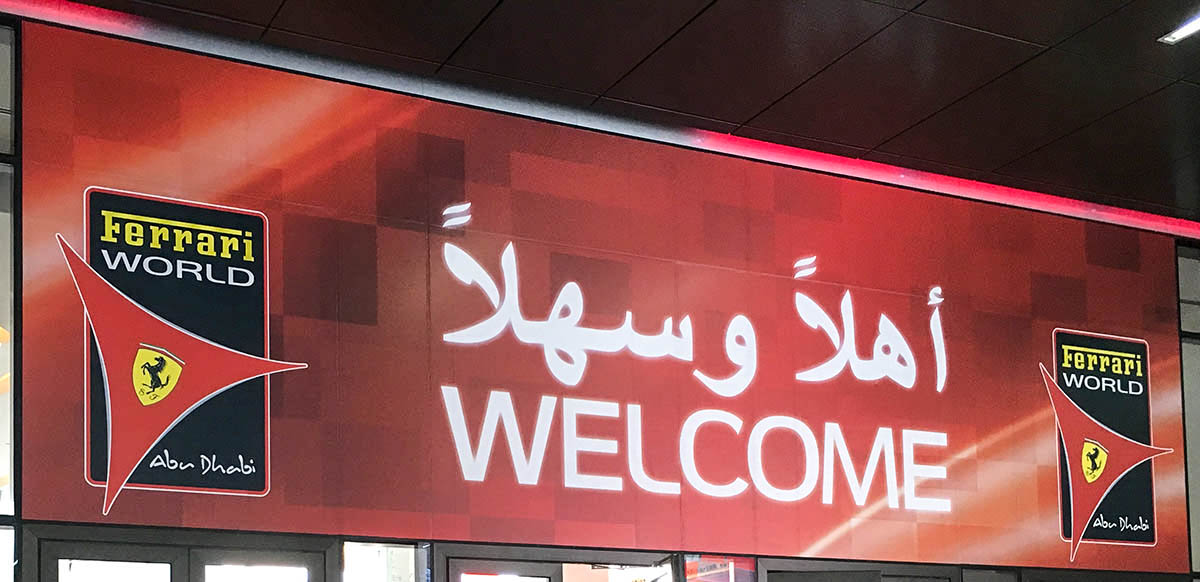 From there, we ran to reach the ride everyone was queuing up to – The Formula Ross, which is the world's fastest roller coaster. I could hear an imaginary voice in my head welcoming me to the sweet torture to come. There was a huge queue waiting for their turn. I somehow managed to convince my Brother-In-Law to accompany me to the roller coaster. It was not easy to imagine something catching a speed of 240 km/hr in 4.9 seconds. As we got closer, I could feel a rush of fear and excitement. Our seats were at the end, so I was able to see everyone's expressions. Once the ride picked up great speed as anticipated. I shouted my heart out and lo behold, I successfully rode the world's fastest roller coaster.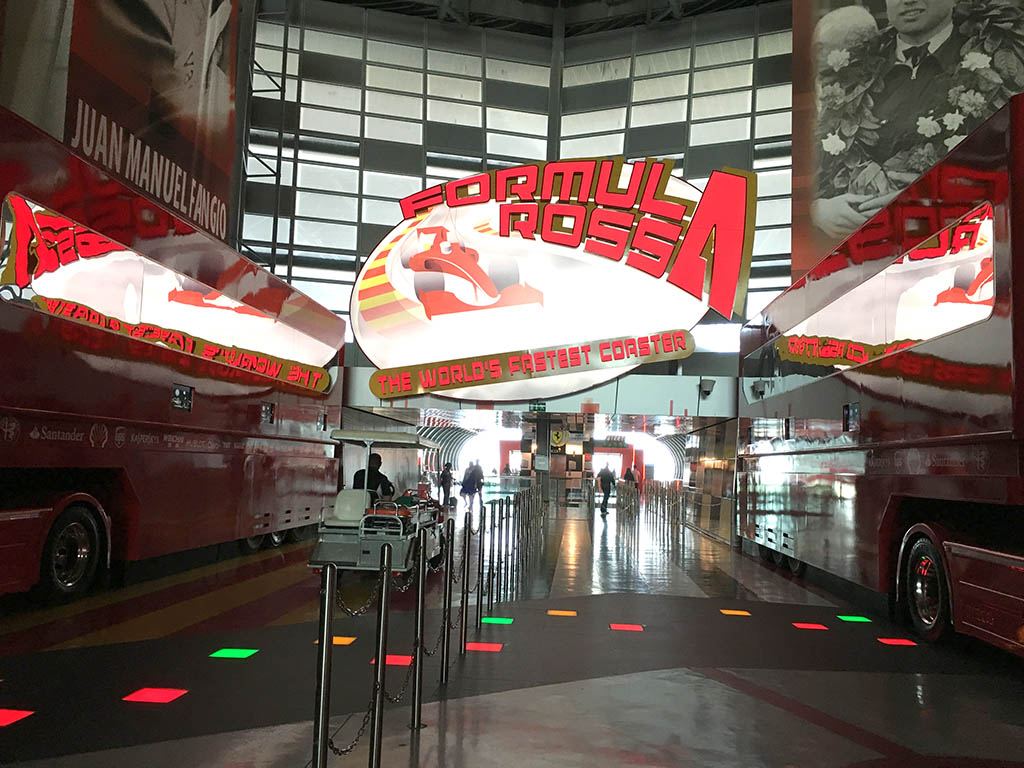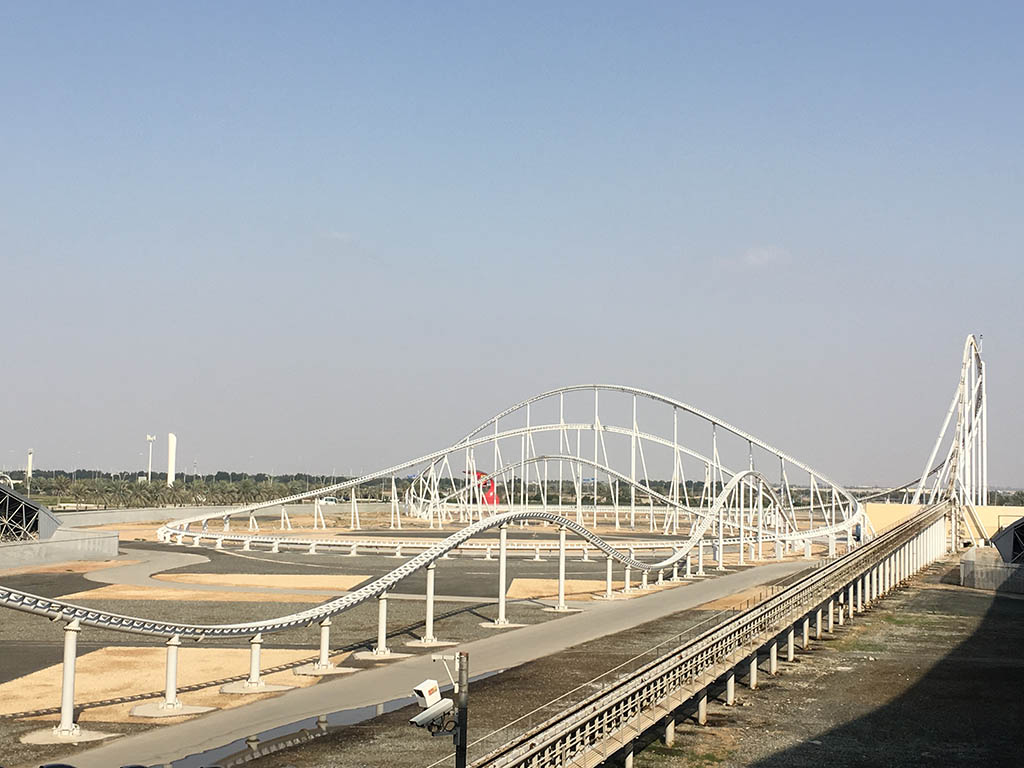 After gaining back some strength and coming back to our senses, we headed to Viaggio Italia. This was a 4D show taking us through Italy on a plane. As the show takes off we flew across the country side experiencing the place virtually. This was a great experience and my mom loved it the most!
We hopped to The Galleria Ferrari next. The beats on display were a feast to our eyes. Next stop was the Merchandise shop to buy cool Ferrari souvenirs for our family and friends.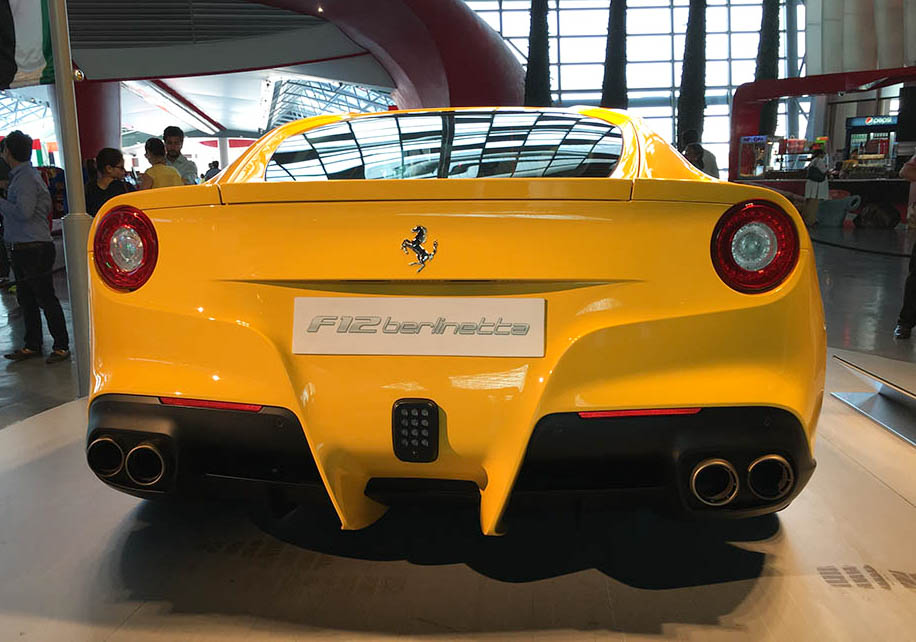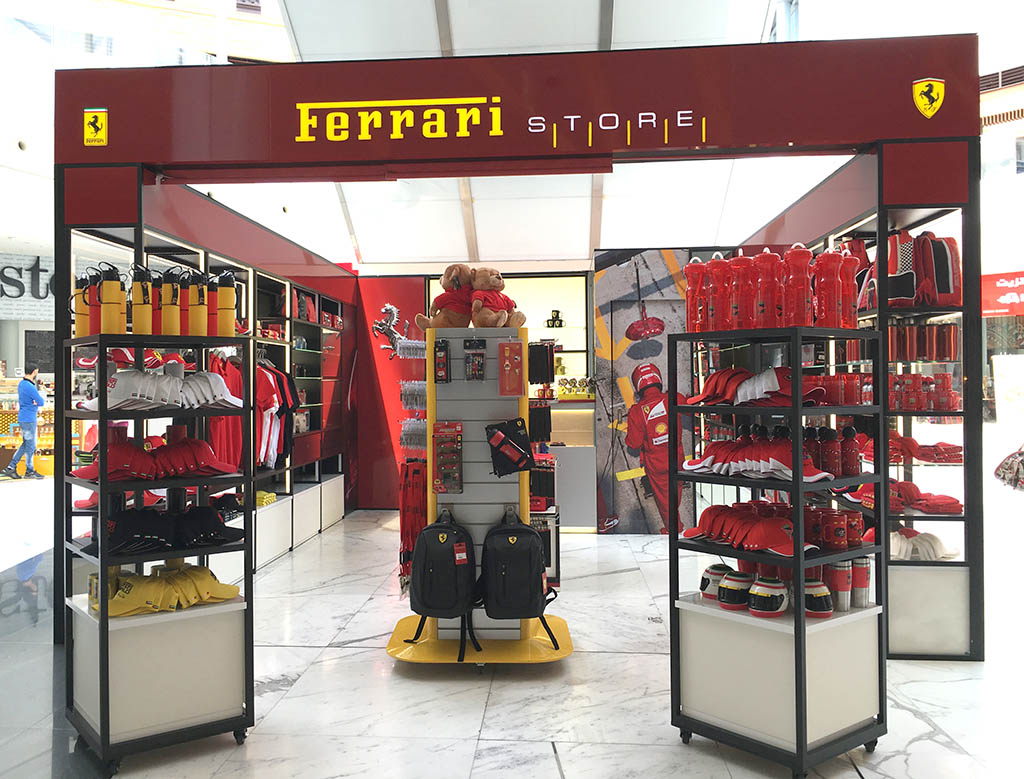 Since our time was running at a speed of 240 km/hr and we had 4 more rides to cover, we needed to increase our pace all the more. Our next stop was the Tyre Twist, Ferrari world's own version of Cup and Saucer ride which was just adjacent to the Karting Academy. This was a fun ride where me and my family sat in the same cup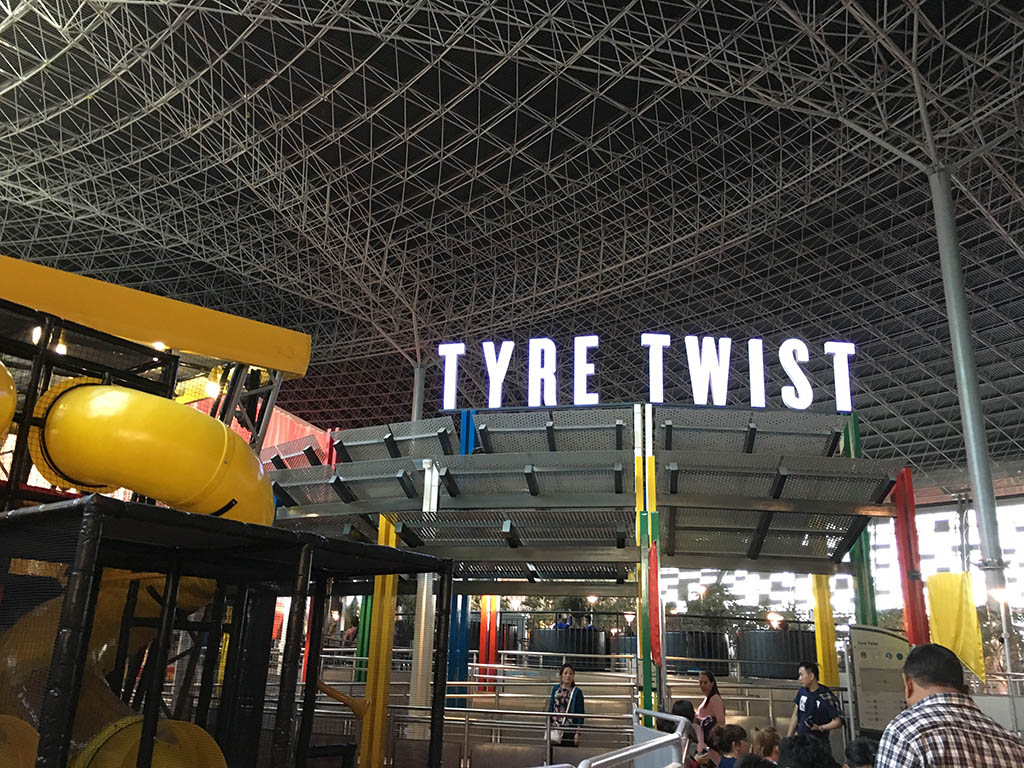 Next on our list was Bel' Italia. This is a miniature town with a track, all you have to do is to hop into one of the cool mini Ferraris and enjoy the drive around Italy. From mountains to river tunnels, there is a lot of variety on offer.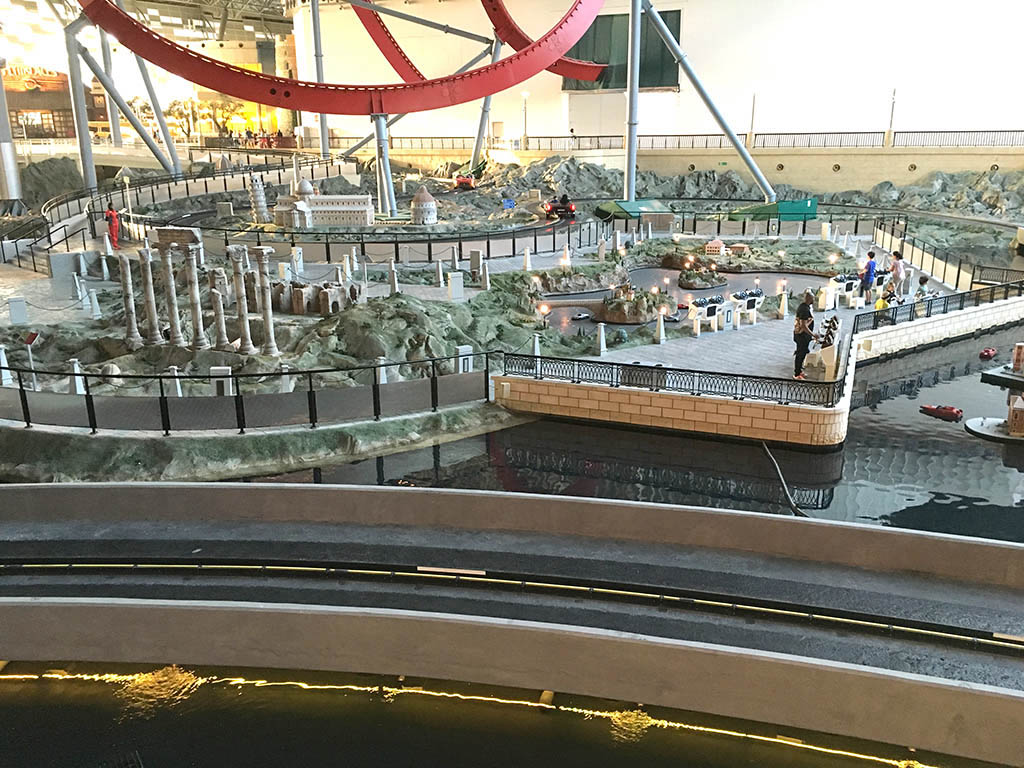 Since we were starved by then we stopped at a small shop selling samosas (Samosas are a deep fried Indian snack, which we couldn't resist). The cafes there served authentic Italian food but we couldn't eat there due to the strict timelines we were following.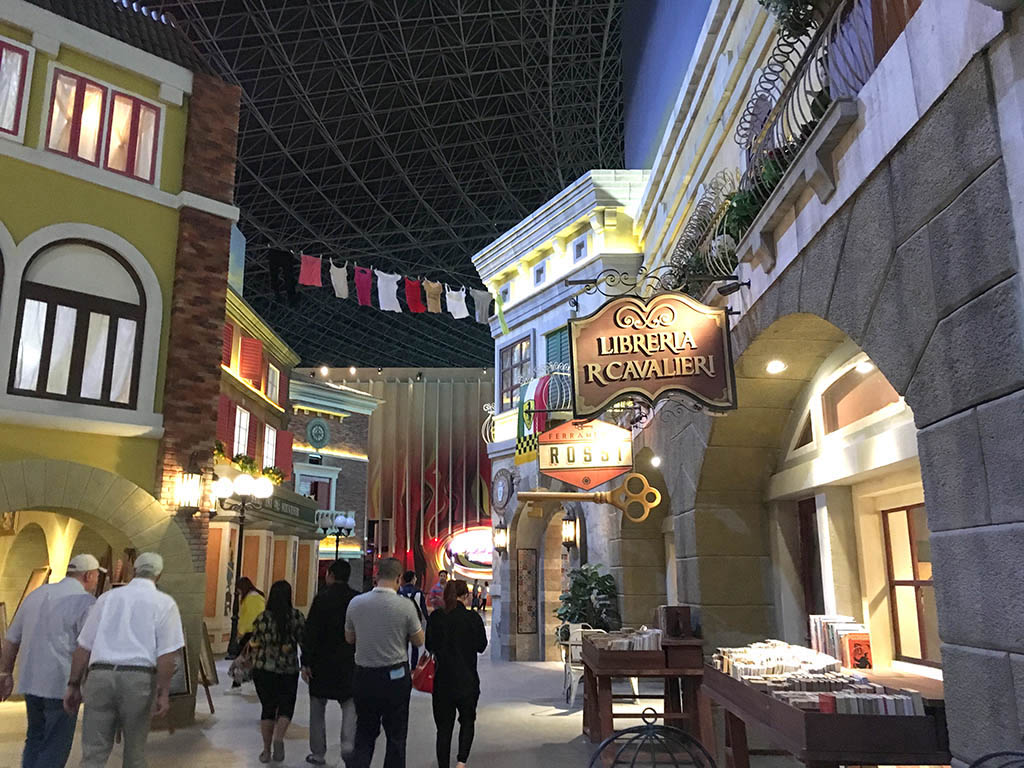 Our next stop was Speed of Magic. This was a 4D simulator which took us into a video game where we chased a young boy inside an adventurous game. This took us all into a dreamland, it was hard to come back to reality from there.
Our last and the final stop was Fiorano GT Challenge which was also a roller coaster but after riding the deadly one this seemed like a piece of cake. There were two tracks competing with each other still reaching at the same time . This was fun and the best part was that my sister came along with me (she has serious phobias for fast moving rides) and cried out of happiness!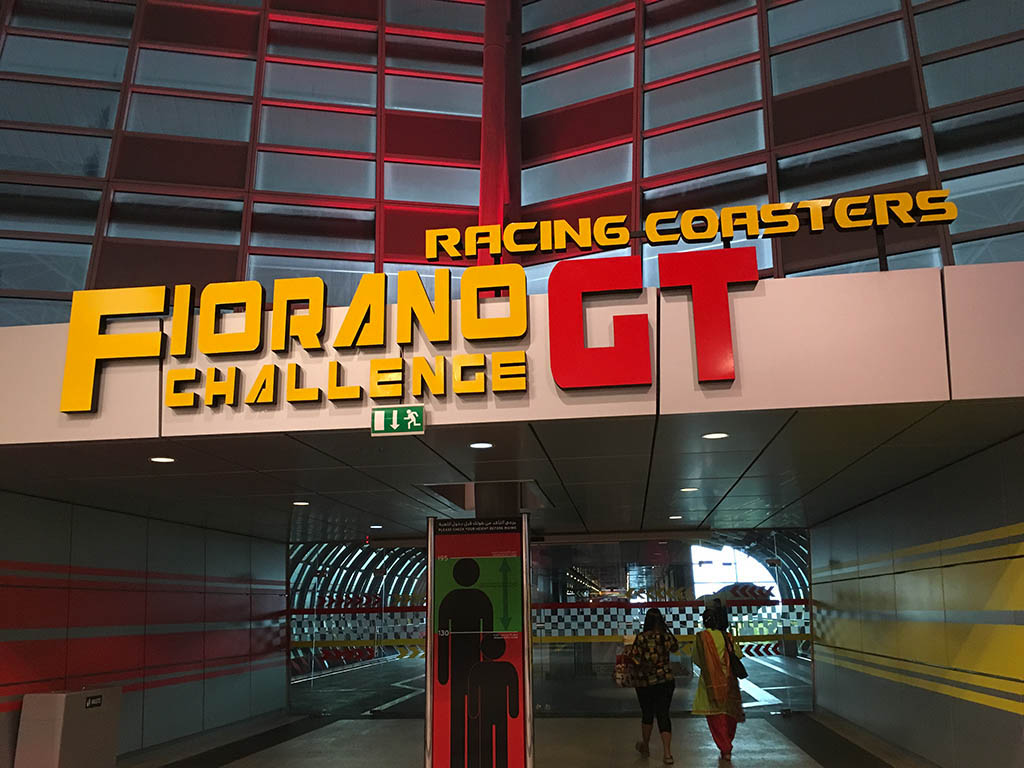 Finally this eventful day came to an end much to my chagrin, but brought along memories and experiences worth cherishing for a lifetime.
Few good attractions that we couldn't fit in were live shows like RED :A Theatrical Show, Tyre Change Experience Show, Flying Aces (another roller coaster) and Go Karting.