Just a month remains for India's most loved annual festival- Durga Puja. Though it's the biggest festival in Bengal it brings all of India and South Asia together to celebrate this grandeur.
Durga Puja also known as Durgostav is a 6 days long festival that begins on the 5th Day of Navratras ( A 10 day long festival celebrated primarily in the Northern regions of India honouring the divine deity Durga) and goes on till the 10th day which is called Vijaya Dashami (The day of victory).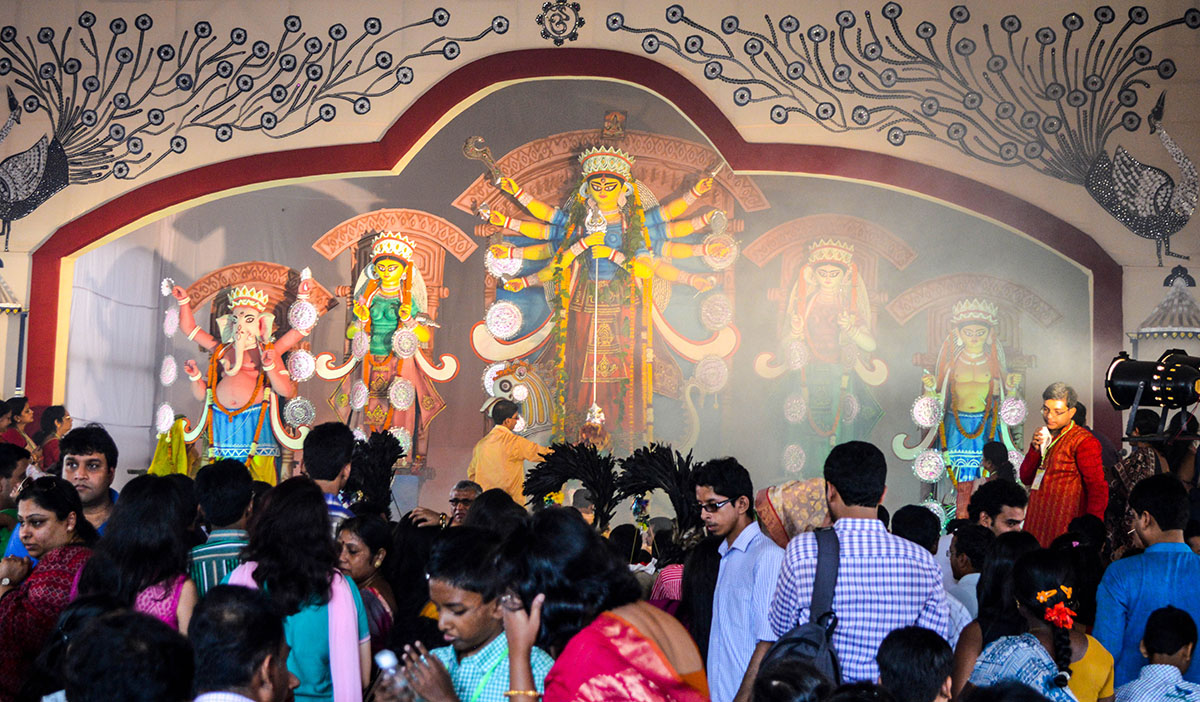 This festival is to worship and celebrate the victory of Goddess Durga over the buffalo demon Mahishasur. The festival also symbolizes the homecoming of the Goddess to her matrimonial home from Mount Kailash. These six days of fast, feast and worship are celebrated with spiritual zeal and gaiety. If you are looking for more reasons to be excited for the festival, here are 10 of them to pound on…
1. 6 Days of no work and only play
You heard it right, we (mostly Bengali's) dress up, hop around different pandals (Enclosed area where the idol of the deity is placed), pray and party for six whole days.
2. Pandal hopping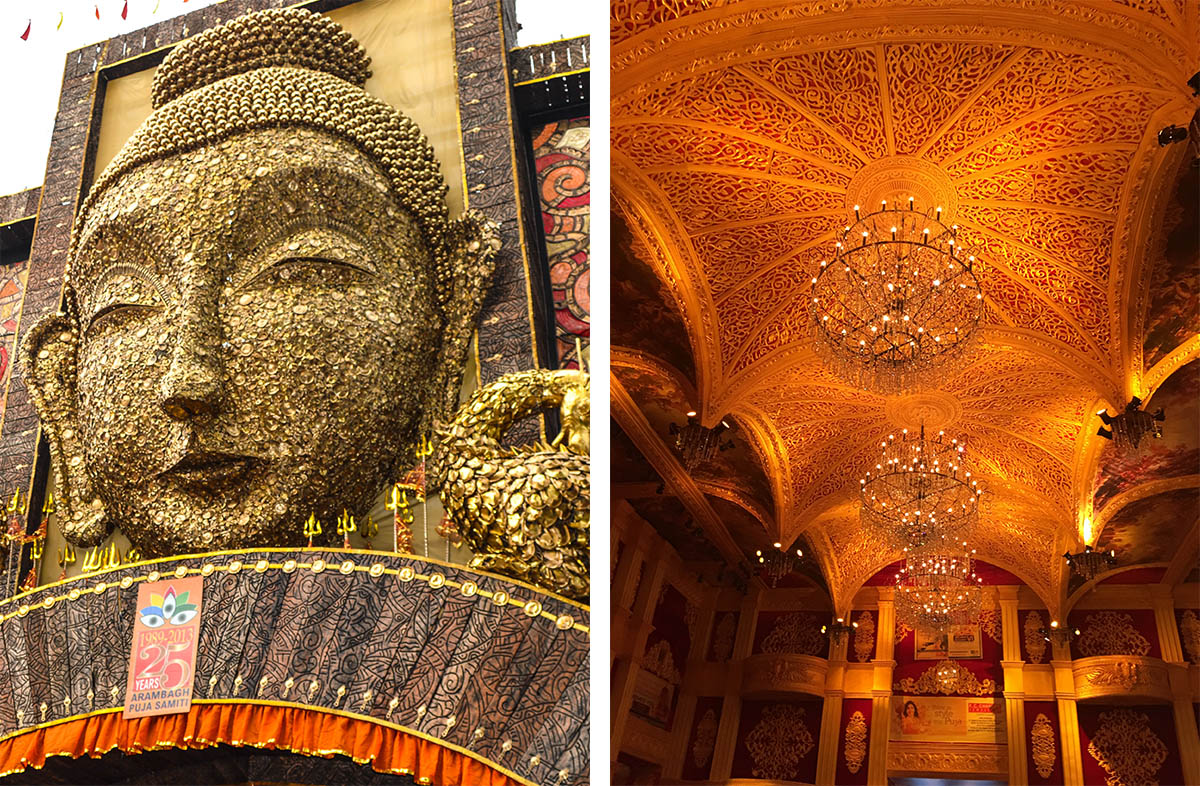 This is a common tradition to go around Delhi to see different pandals and admire their beauty and the creativity of the artisans. Several pandals follow a theme and have interesting concepts.
3. Gossiping around with friends and family
Adda (gossiping) the most favourite thing to do during the long hours of wait for the Bhog (religious offering to the worshippers).
4. Bhog
The exotic taste of Khichdi (dish made of rice and lentils), Labda (mixed vegetable) and Beguni (fried brinjal) melts our heart. This is the only time of the year when we love to have Khichdi!
5. Anondo Mela
Food festivals are organized on the Panchami (5th day of Navratra) or Shashti (6th day of Navratra), where people get together and enjoy homemade delicacies. You'll surely get to taste innovative recipes.
6. Competitions
This used to be my favourite part when I was a child. I used to take part in all the competitions possible. There are competitions like drawing, singing, recitation, fancy dress, musical chair and so on… catering to different age groups.
7. Sandhya Aarti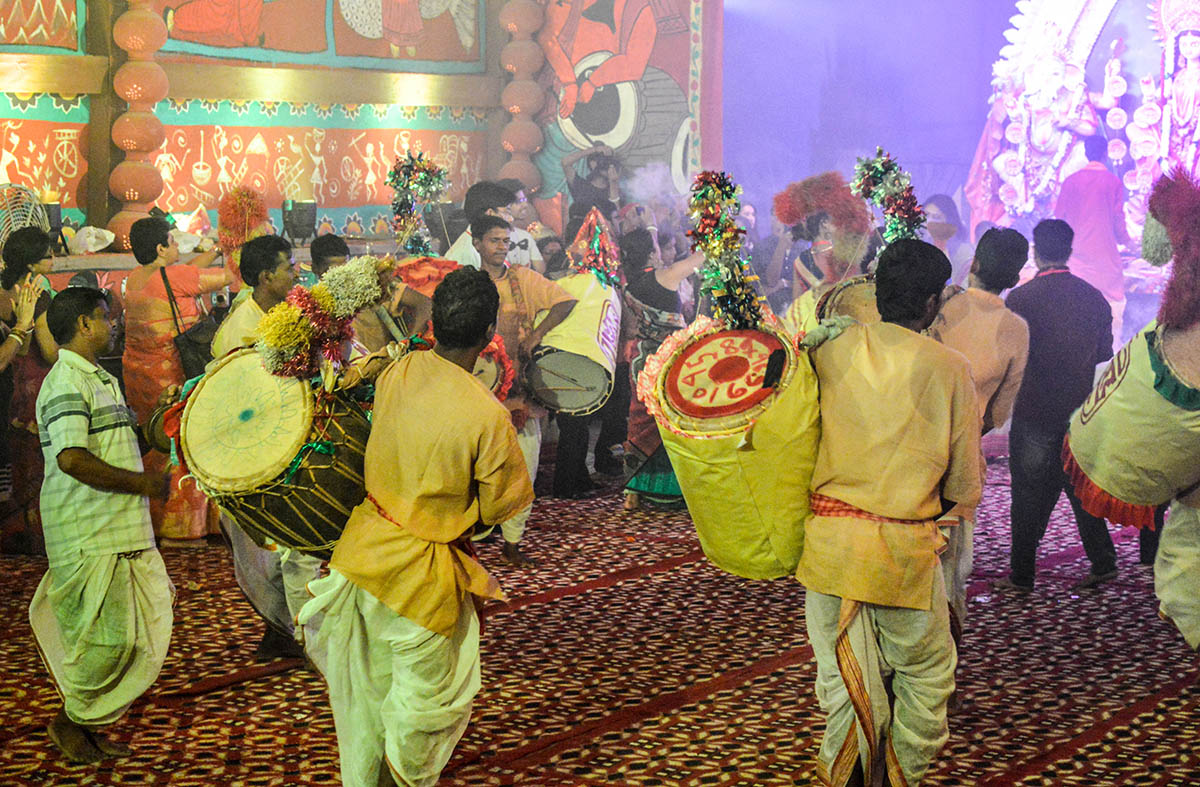 This is an evening ritual, where aarti is performed along with Dhunuchi (Indian incense stick) dance. There is something special in the air that bonds the devotees into a spiritual spell.
8. Cultural Shows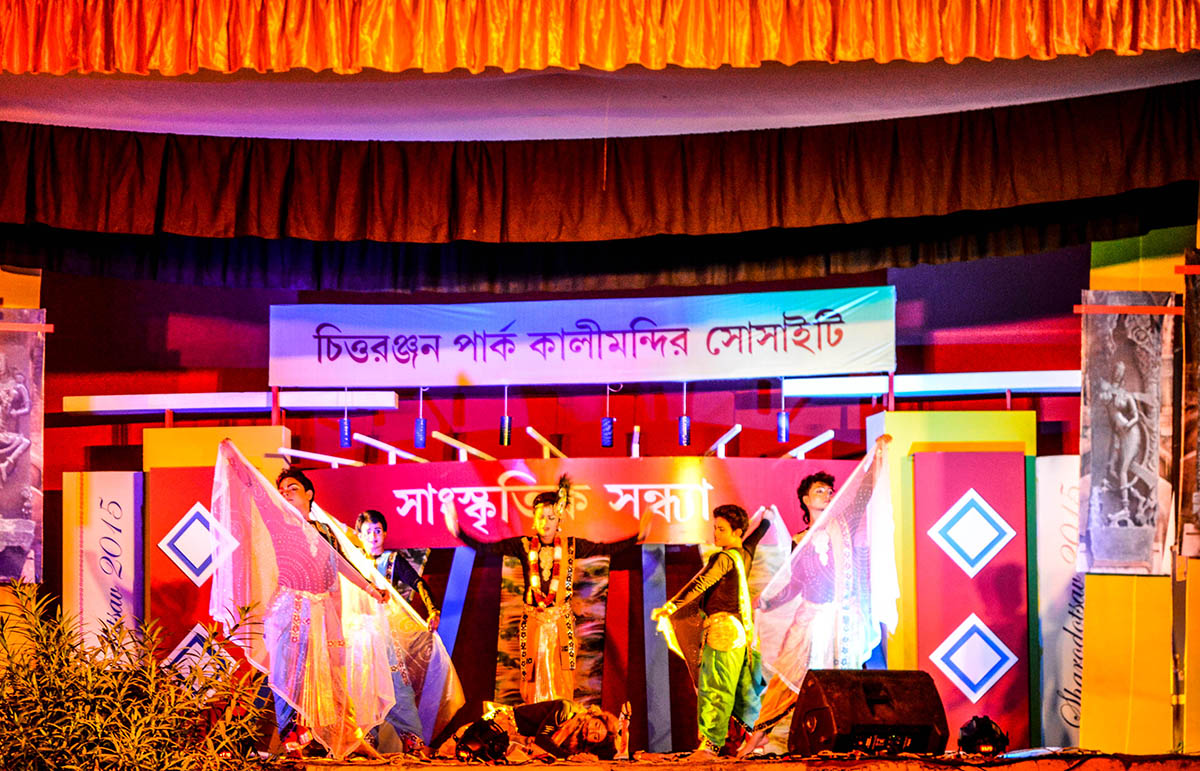 Famous as well as local artists from different parts of India come to perform at the pandals to entertain the devotees.
9. Food Stalls
No Pujo is complete without food. Get a taste of Kolkata's lip-smacking street food, especially rolls, Mughlai Parantha and Biryani. Bijoli Grill's food stall is a must go-to.
10. Visarjan
With a heavy heart we bid farewell to the Goddess with a call of reassurance 'ashche bochor abar hobe'(). The day ends with wishing each other Shubho Bijoya and then the countdown for the next year begins.