Sheikh Zayed mosque one of the key worship site of UAE, is the second largest mosque of the country. With its magnificent architecture and design, makes it a must visit place in Abu Dhabi.
The mosque was the dream project of Late President Sheikh Zayed bin Sultan Al Nahyan with a moto to 'unite the world' by using material and calling artisans from around the world to build this spectacular place.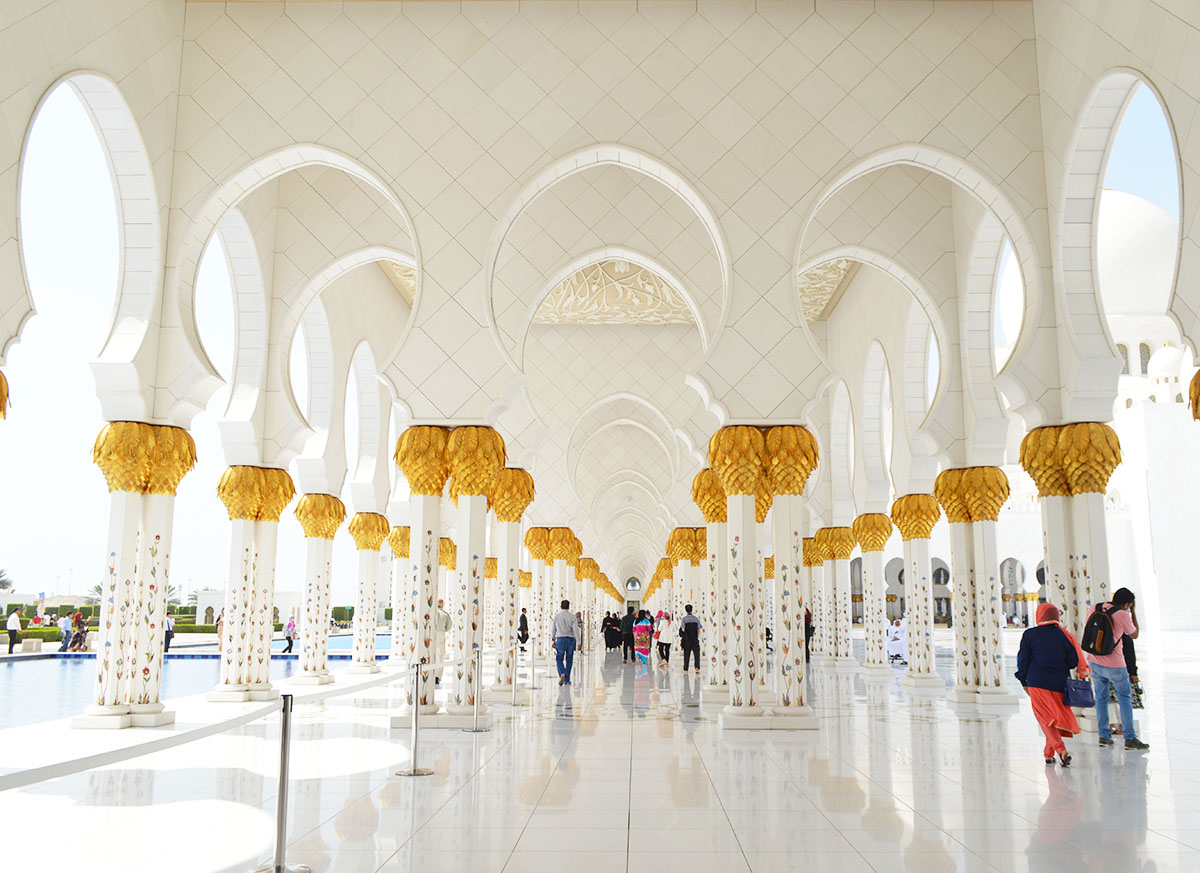 Everything seems so perfect and grand. The paintings over the marble floor and pillars are all hand painted and perfectly done, the leaf detailing on the crown of each column is made out of real gold and the gorgeous piece of mosaic work on the wall is just wow.
Here are some more facts about Sheikh Zyad Mosque to help you understand its grandness.
1. It took nearly 11 years to build the mosque and was fully functional in 2007. The mosque is built over 30 acres of land that can hold up to 41,000 of devotees during pray time.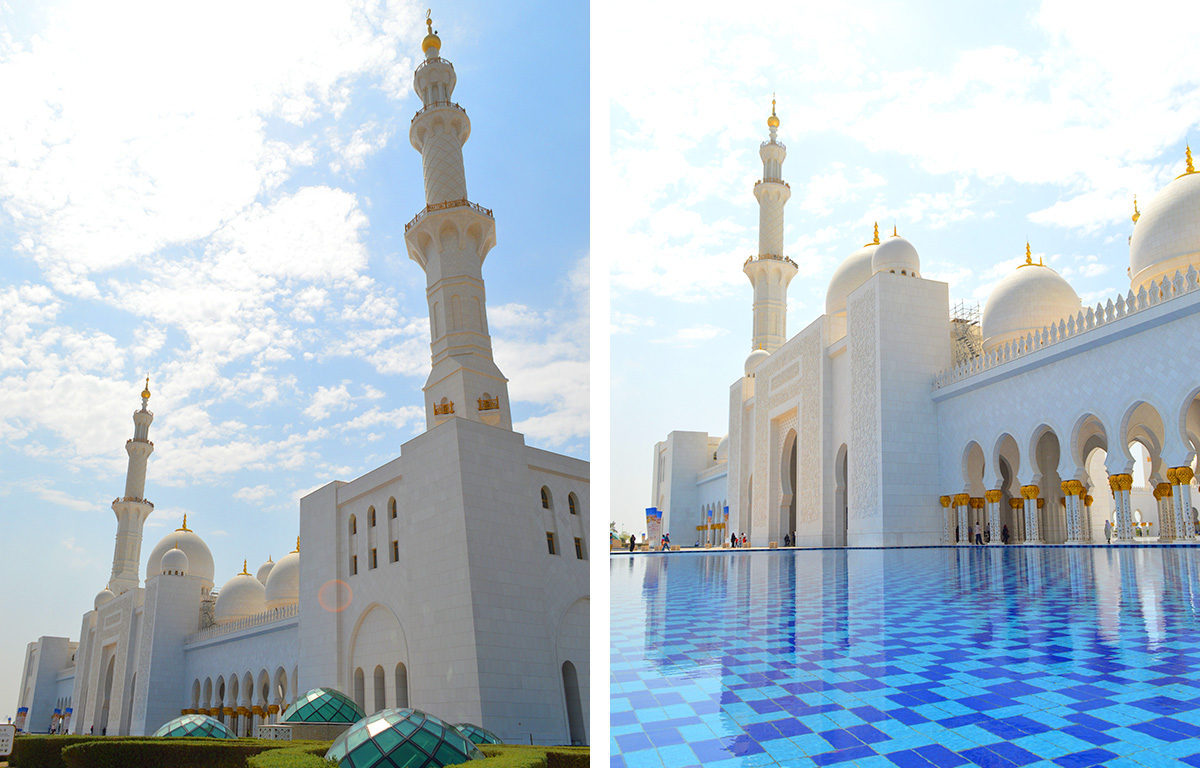 2. Artisans and material came from all over the world like the Marble came from Italy, Macedonia and India. The Carpet was from Iran and New Zealand, Swarovski crystals came from Germany to build the chandeliers, and craftsmen were brought from Morocco, India, Algeria and Pakistan.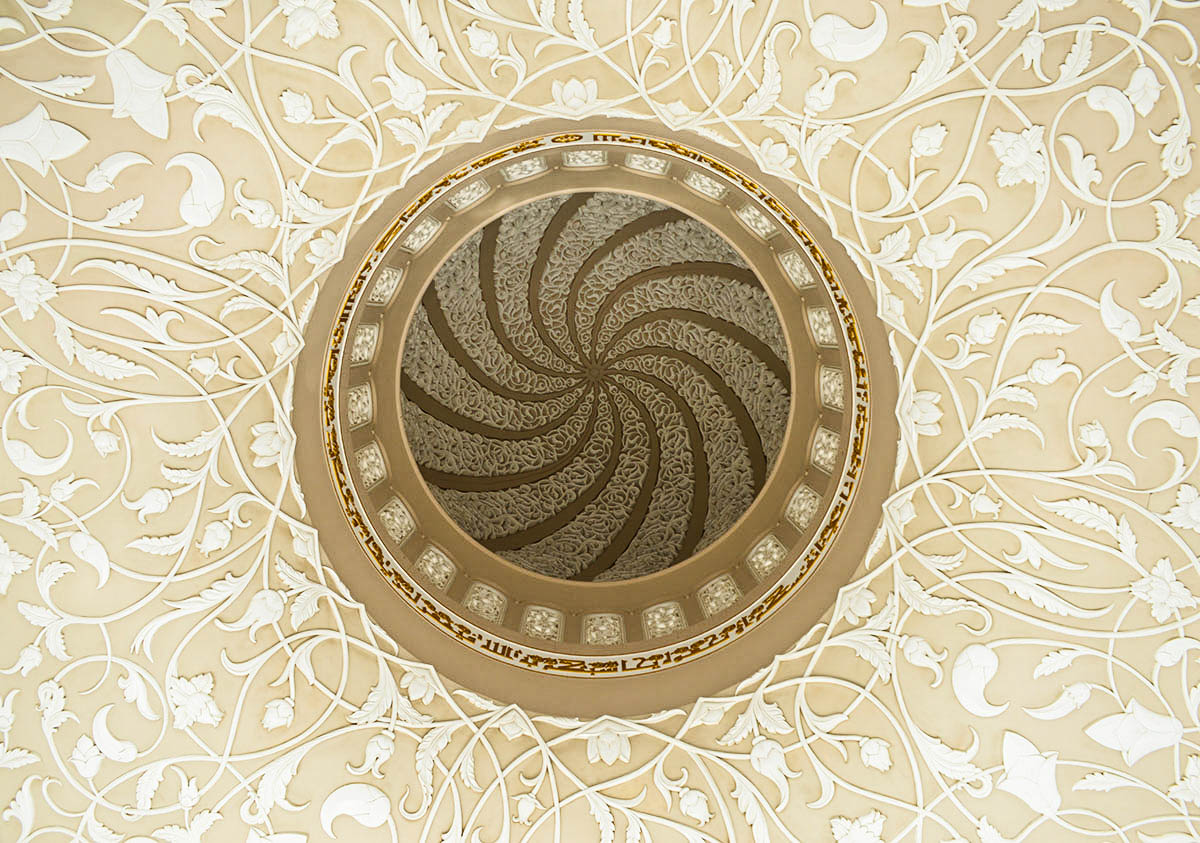 3. The mosque holds the largest carpet in the world, which was made by Iranian Company and the wool came from New Zealand.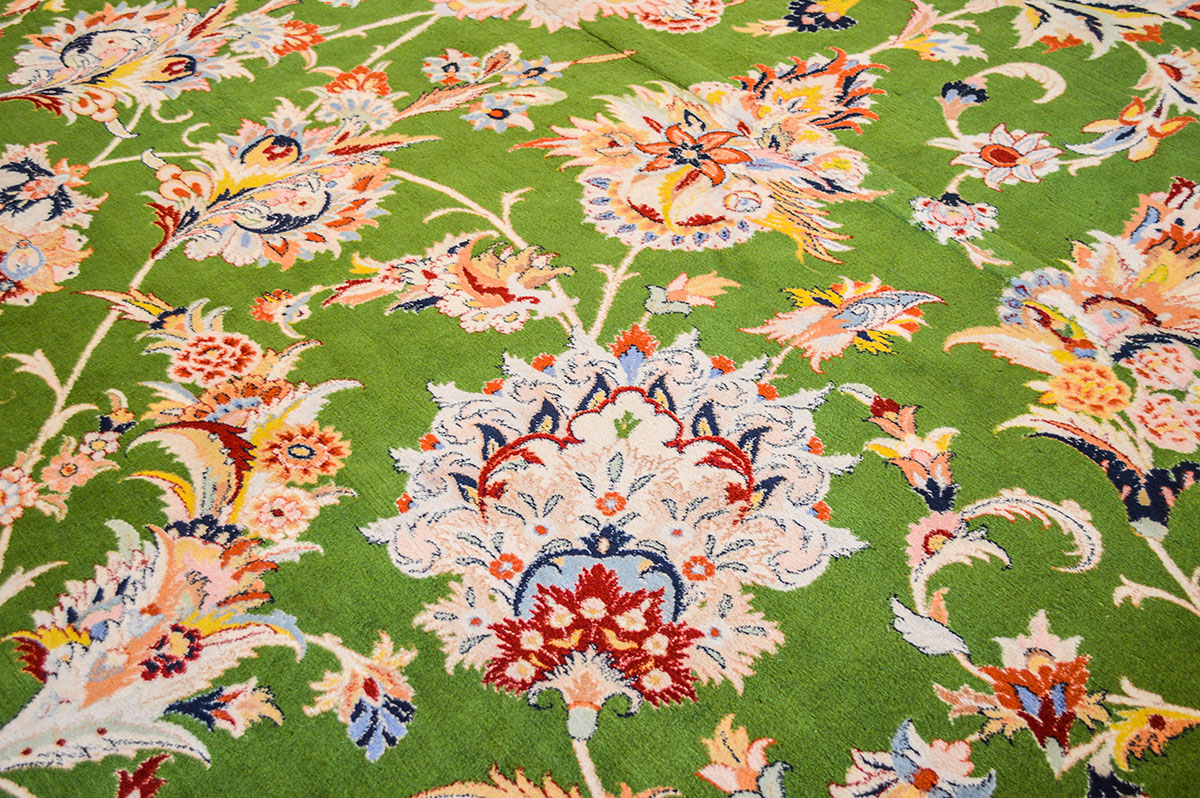 4. There are seven chandeliers inside the mosque all made of Swarovski crystals. The largest chandelier is the third largest chandelier in the world, made by a German company.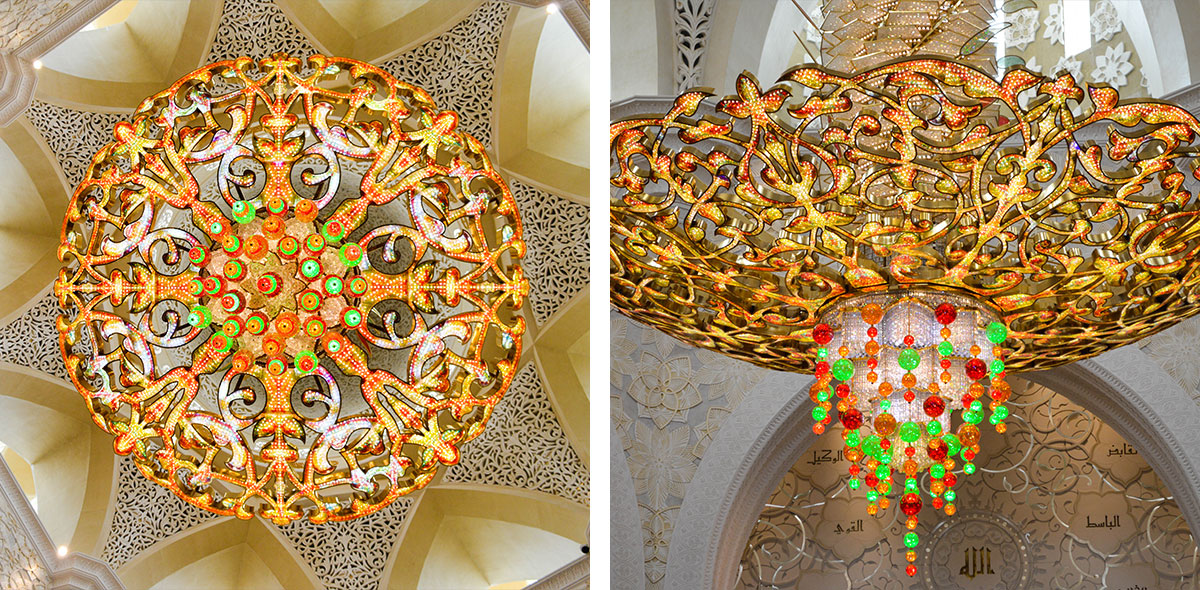 5. There are 96 columns in the prayer hall and the Qibla wall features 99 names of God in traditional Kufic calligraphy.