Chateau de Pondicherry is a new café in town serving amazing Franco-Tamil delicacies. In between the busy lanes of Adchini you will find a piece of Pondicherry waiting to win your heart. I went here with my family on my mom's birthday and the celebration ended up being perfect.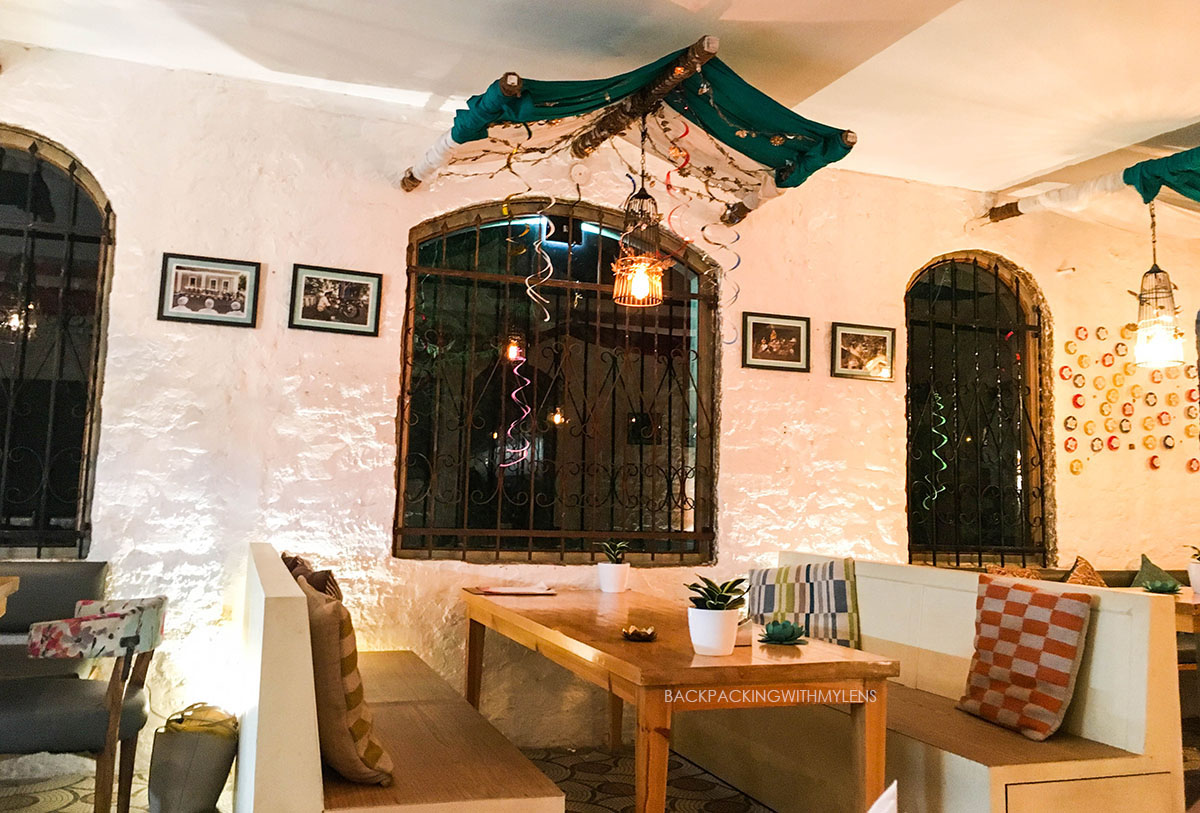 Space is huge with charming interiors. Lamps draped in fairy lights, the white walls and the blue sofas complementing each other perfectly, the artistic tiles and big windows with great view. This dreamy décor took us straight to the enchanting streets of the French colony in Pondicherry.
They serve Franco-Tamil cuisine, which was something new to our taste buds. It was hard to decide what to order and what not. We started with the Kothu paratha with chicken and Kozhi molavu varuval (pepper chicken with toasted bread) along with some refreshing mocktails, Cuddles on the beach. It was hard to decide what tasted the best, as both were equally good. Then we moved on to our main course, Prawn erral assad (mild prawn curry with hot rice) and Mini visiri dosa which was served with amazing dips – katirikaiy chutney and millagai thuvayal. We did not have enough space for deserts, so will be heading back soon to grab some.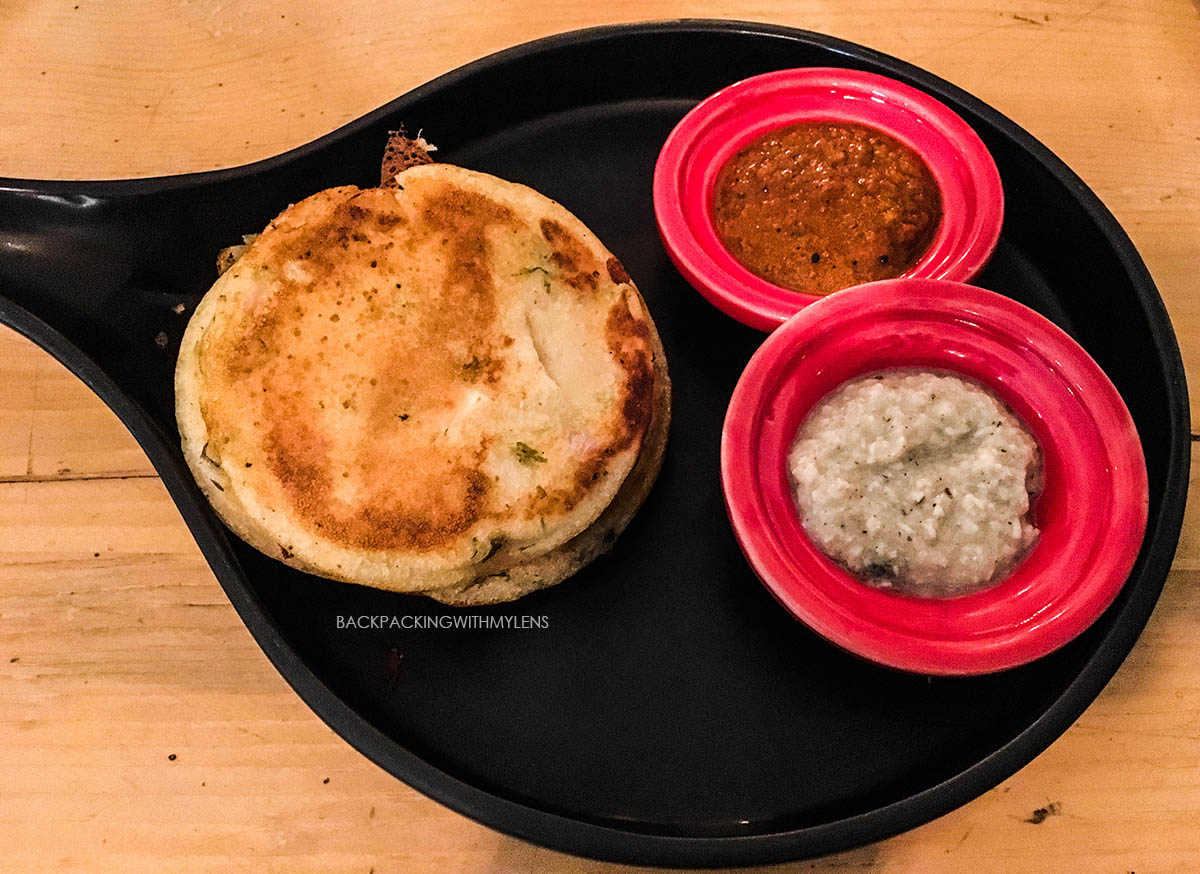 The service was a bit slow, but it was worth waiting. The only bad thing that held my attention were the waiters. They were not charming or pleasing at all. The owners were nice though; they were constantly watching over and were attentive and kind.
So grab some amazing crepes, lip-smacking seafood, and have that perfect breakfast/lunch/dinner date with your bae in French style at Chateau de Pondicherry.
Recommendation: Kothu Paratha and Visiri dosa
Location: 84, Aurobindo Marg, Adchini, New Delhi