Shopaholic's haven is what I call this fair. It is the largest craft fair in the world and certainly the perfect blend of colours, fun and joy.
The Surajkund Crafts Mela is an annual festival that starts from 2nd of February. Every year they have a special theme state and an international partner nation. Uttar Pradesh was this year's theme state. The state presented the best of their art, craft and culture to the audience. Millions of people come to witness the grandness of the fair.
This happens at the Surajkund road in Faridabad, which is very near to Delhi. You can get everything here from an amazing variety of clothes, accessories to beautiful handicraft along with cultural events to fill your heart with joy. Here are the 5 things you can look out for in Surajkund crafts mela.
Clothes & Accessories
This is the best place to be for those who love to shop. They have a unique collection of Indian fabric and accessories that you might not find anywhere else. Moreover, you get to bargain your heart out! and get amazing stuff at a very cheap price J
P.S: We bought amazing cotton fabrics for just 150 INR/ meter.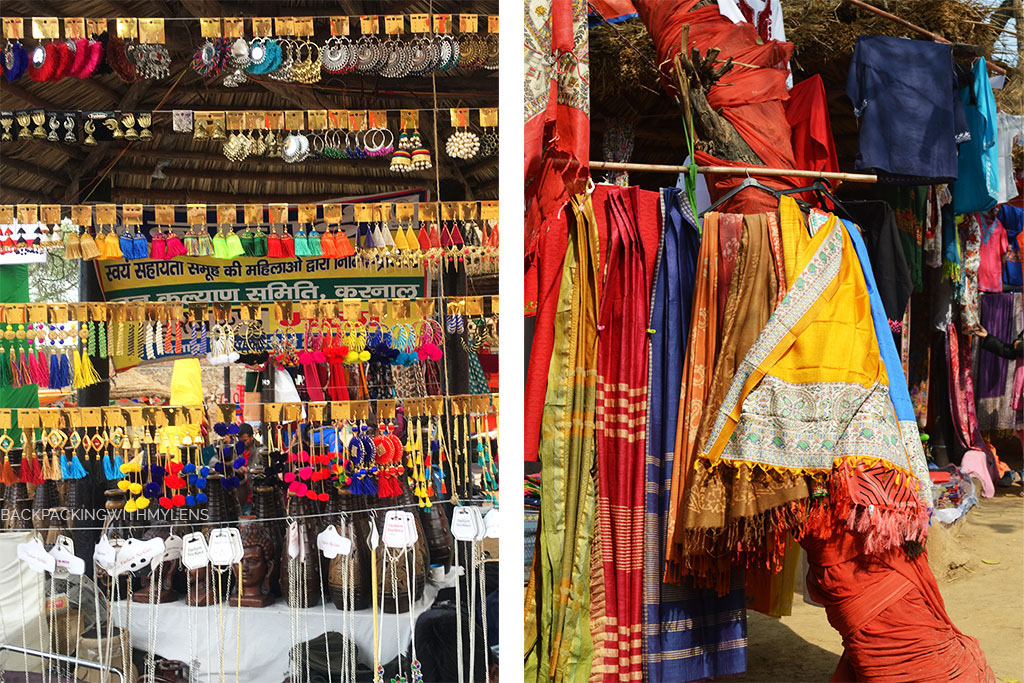 Handicraft
The handicrafts here are the best things you will see from around the world. From Iranian carpets to lanterns to beautifully carved wooden furniture, everything that you can ask for.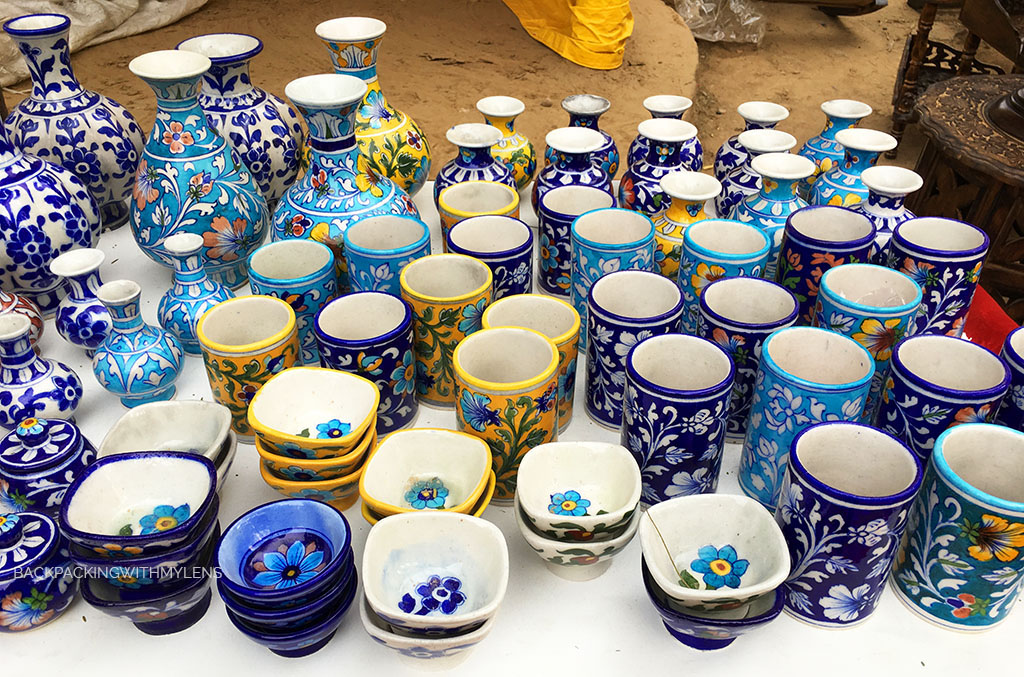 Food
There are several food stalls serving authentic Indian cuisines from various states. They have a mixture of both street style and special delicacies. Bhel Puri, Momos, Sambar Vada, Kashmiri Dum aloo and what not?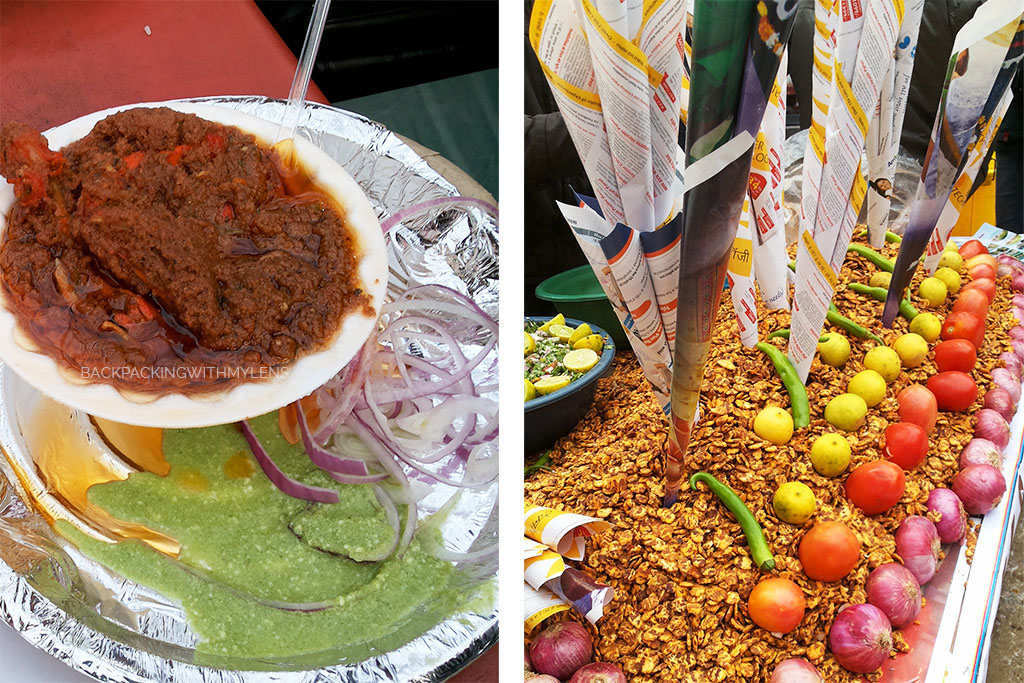 Culture
Artists from the theme state perform skits, folk song and dance throughout the festival. Just head to the amphitheatre 'Natyashala' to see these tremendous acts.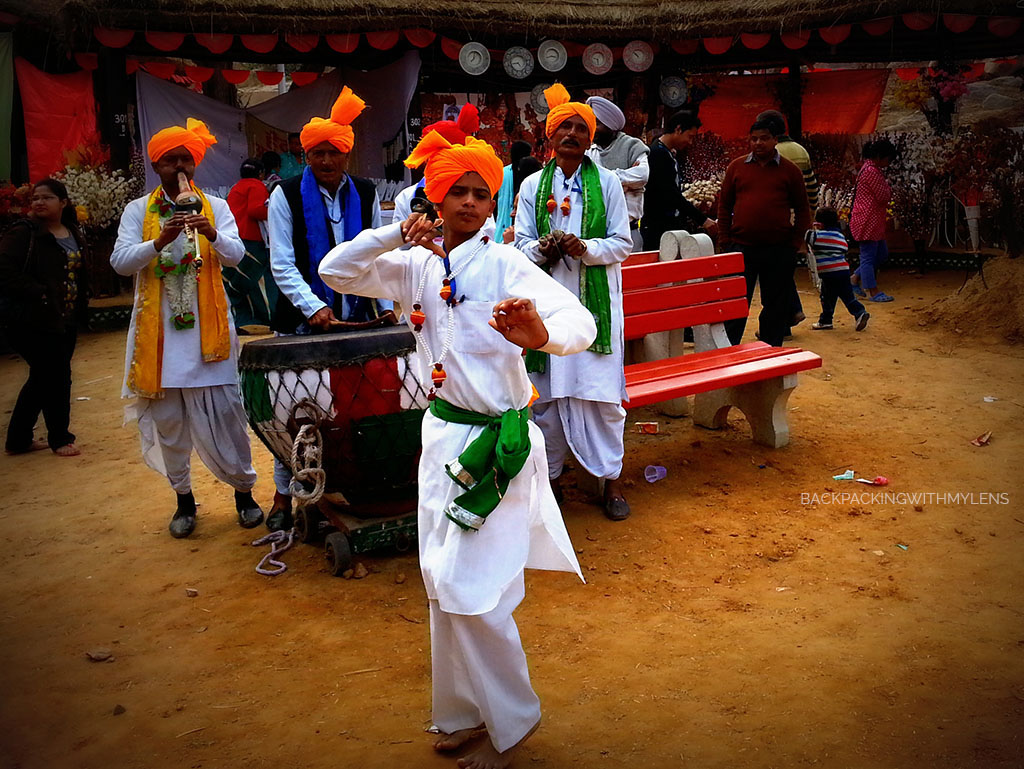 Rides & Games
This is the place where you relive your childhood days. The Amusement zone is just next to the main carnival ground. There are plenty of activities for both kids and adults. Don't forget to ride the giant wheel to get a 360-degree aerial view of the fair.
There are helicopter rides available, that take you on a joy trip around Surajkund. You can have a picturesque aerial view of the fair along with view nearby attractions.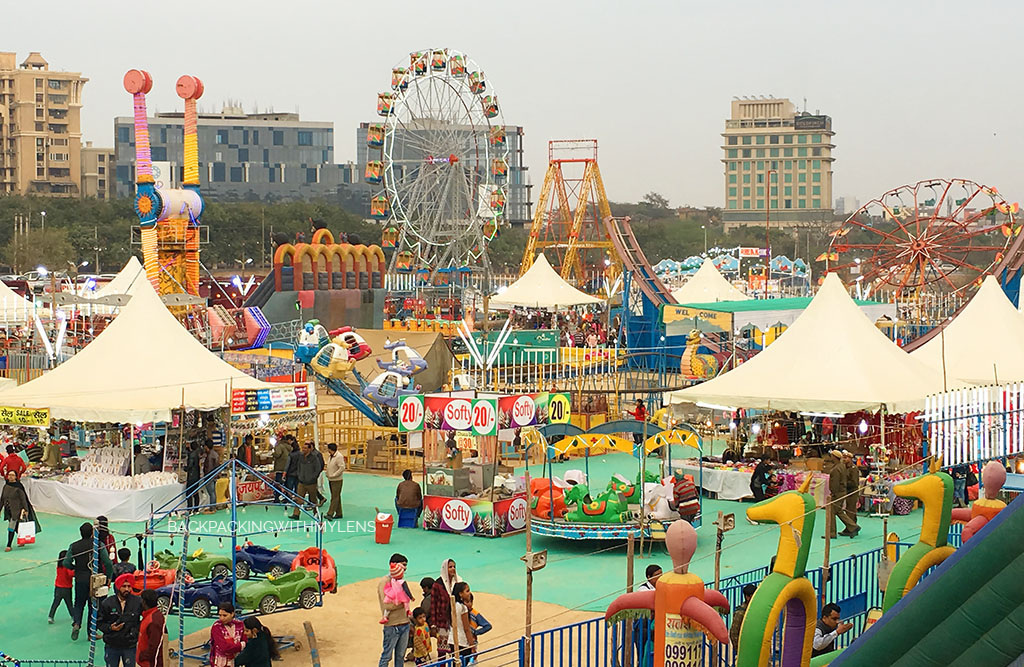 Price: 2500 INR per person (free for kids below 2 years)
Duration: 6 – 10 minutes
Tickets: Available at Counter No.1, Helipad and on the official website.