There are always two sides of every Jim Corbett trip. Either you see a tiger or you don't. Most of the blogs that I read claim to see one, but what happens when you don't see a tiger? This was my question when I came back to Delhi with a half-done adventure! Here is a list of few things that I felt after visiting Jim Corbett National Park that may prepare you for your trip without feeling disappointed.
I have visited the Jim Corbett National Park twice in my lifetime, first in 2015 and second in 2016. As this place is very close to Delhi, it usually becomes the second home for Delhiites during long weekends. This being one of the oldest national parks in India had a good population of Bengal Tigers. However, after visiting twice I wondered why is that the case. My excitement turned into disappointment at the end of the trip, as my sole purpose was to see the majestic creature alive in his habitat.
Before leaving for the trip
Figuring out which zone has the most tigers
A lot of research and calculations are needed to spot a tiger in Jim Corbett and a mug full of luck too! This was the first thing I did before booking my safari. I studied thoroughly about all the six zones (Dhikala, Bijrani, Jhirna, Sonanadi, Durgadevi & Dhela). Locals said that the chances of sighting a tiger are during the first week of the opening of the gates of the National Park. And so, we booked the Bijrani zone on its first day of opening.
You can know more about the zones here.
Packing all the essentials
Camera, zoom lens, lens solution etc…
During safari
Enjoying the open jeep ride
It was 5 am in the morning when we started for Bijrani zone. The chilly air was tearing our skin but it felt good somehow.
Watching birds from a far distance
To my luck, I saw many beautiful birds that are not-to-be-found in the urban jungle. I saw many varieties of King Fishers, owls and eagles. Watching them sitting on the branch of a tree or by the riverside catching fish was total bliss.
*Zoom lens in full action*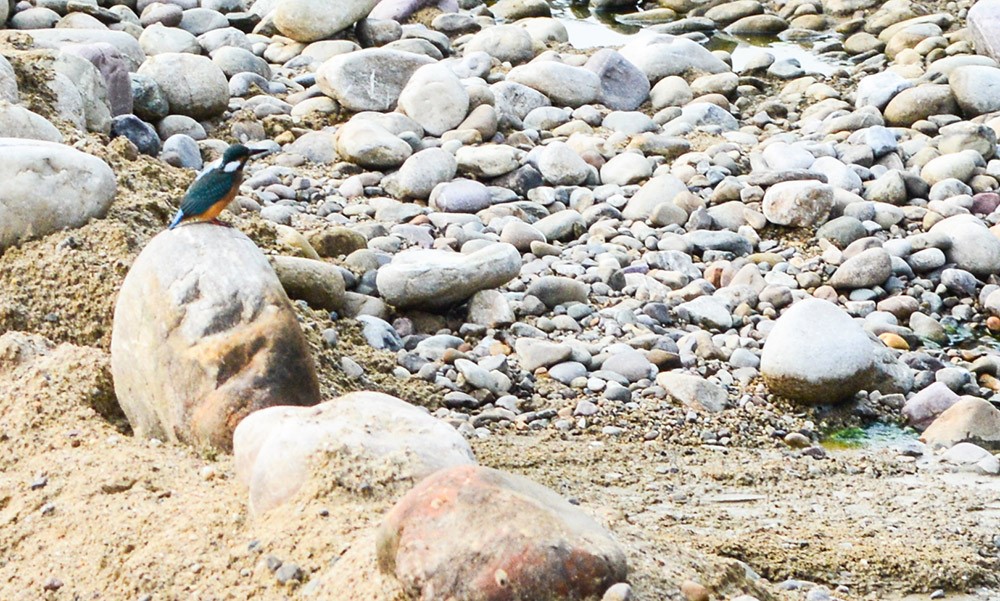 Terrified Deer's running here and there
This is a common sight in the wilderness. You see herds of deer hanging out together and suddenly a noisy jeep comes out of nowhere and they start running here and there. This sight happened a couple of times, is when I realised why tigers weren't appearing wherever I went.
Lesson Learnt: They too don't like a noisy jeep.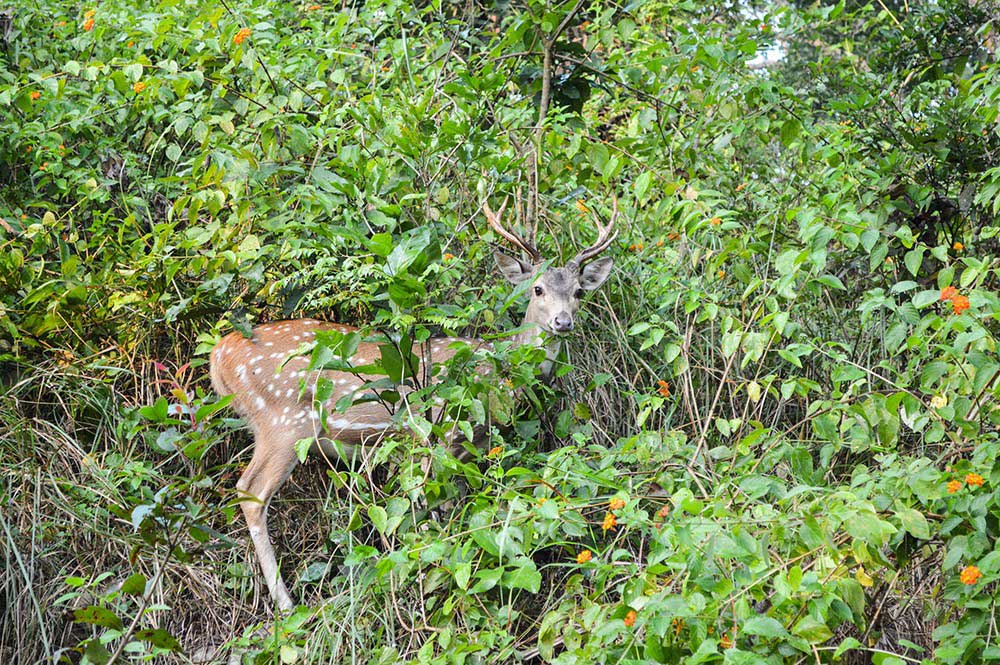 Convincing myself to be happy to see the paw prints and scratches
For people like me who did all the research but forget theirs luck involved, I only saw scratches on the tree trunk and paw prints. On my second visit, we didn't even see that! I am assuming that the tiger was neither thirsty nor hungry or he didn't like socialising.
Lesson Learn: If you master point 1 then you'll definitely see more than just a paw print.
After safari traversing through the town
Visiting the temple at the middle of the Kosi River
After our safari, we had little time to explore the nearby attractions. The first that came on our way was Garjiya Devi temple. This sacred temple is amidst River Kosi. To reach the main shrine we had to climb approx. 100 stairs, but it was worth it!
Digging into the history
Before heading back home, we visited one last spot, The Corbett museum. We learned many stories about the legendary hunter Jim Corbett and saw his caps, guns and other belongings.
The museum was a good closure to the trip.
P.S: Next time I'll try the jungle camps, I've heard they like having dinner with humans!
Do share your Jim Corbett experience, tips and stories in the comment sections below.