My mom usually prefers going on group tours, but last year I took mom to her first solo adventure trip to Shimla. It was a 4-days and 3-nights tour that we had booked from Travel Triangle.
We had spent two whole days exploring every nook and corner of Shimla, eating at every recommended café possible and exploring every attraction on my list. Our driver come guide was very keen that we visit Kufri and Chail on the same day and so on the third day of our trip, we decided to explore the neighbouring hills of Shimla.
Kufri is a small hill station 20 km away from Shimla. During the winters, the place remains covered with layers of snow. However, during the summers the place turns into an adventure park. We visited Kufri in October, the weather was still hot and so we got a chance to enjoy all the adventure activities.
8:00 a.m.
It was an hour journey from our resort at Summer Hills to Kufri. The National Highway- 22 was empty as it was a national holiday that day.
9:15 a.m.
Our driver dropped us at the main parking from where we had to hire a pony till Mahasu peak. We also bought the tickets for the Kufri Adventure Park, which included a tour to the Apple gardens.
9:30 a.m.
We started our journey to the Mahasu peak on a pony back ride. Although I tried finding an alternative route that would not involve humans, riding on animals but people over there insisted on taking a pony to the top.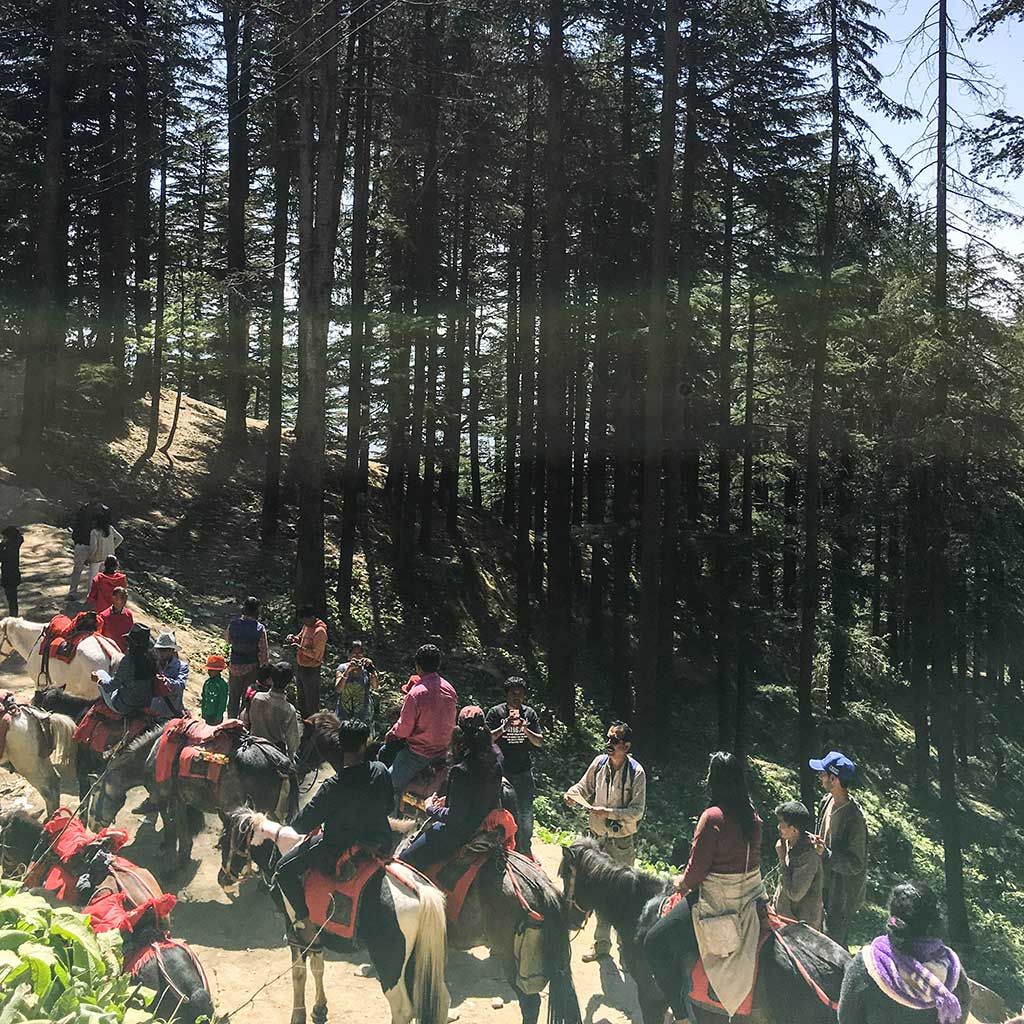 9:55 a.m.
There are two checkpoints on the way before you reach the Mahasu Peak. We reached our first check where we had to pay 10 INR per person as a tax to cross the village.
10:10 a.m.
After crossing the second checkpoint (where we paid another 10 INR), we reached the Mahasu Peak. It was a sunny day and the tents of the Modern market were shining brightly. We headed to the observation point known as the 'Telescope Point' to see the view.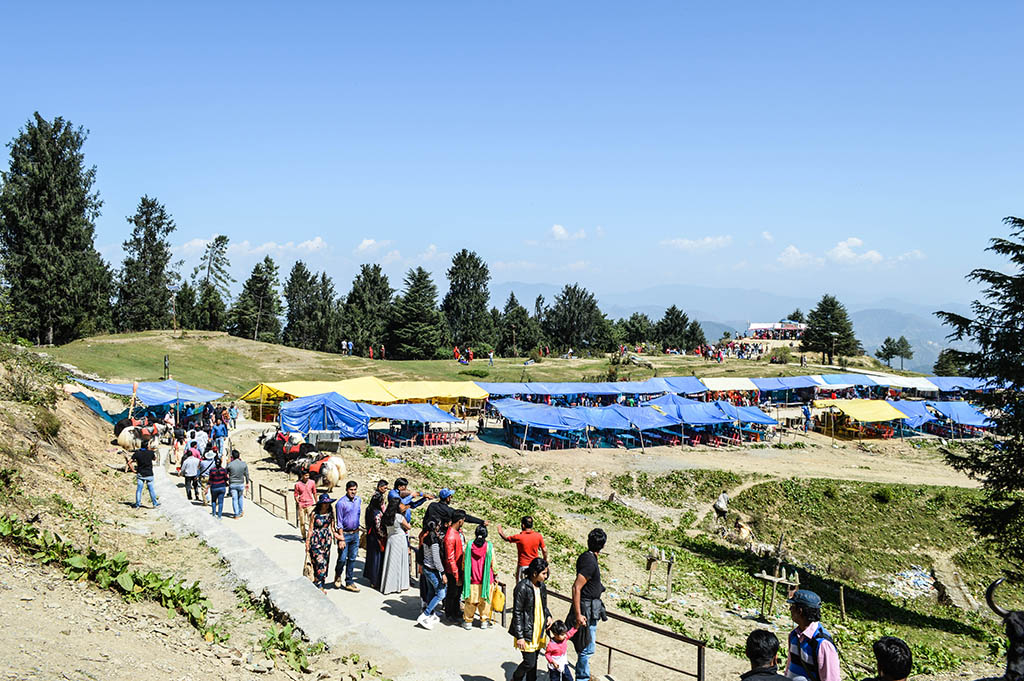 10:25 a.m.
The guide at the Telescope point showed us 10 spots. We saw the China border, natural hot water springs, the palace of King of Patiala, few sacred temples and the richest village of Shimla.
P.S: We did bargain and saw all of these spots at 150 INR instead of 200 INR.
10:40 a.m.
My mom was tired of walking and so she decided to explore the shops of the Modern market. Meanwhile, I went up to the Mahasu Temple on my own. The view was scenic and I could see the whole town from there.
11:15 a.m.
After a wait of 15 minutes, we got our Jeep ride to the Kufri Adventure park. The park had rides and adventure zone where you can try out Flying Fox, Burma Bridge, Net Climb etc.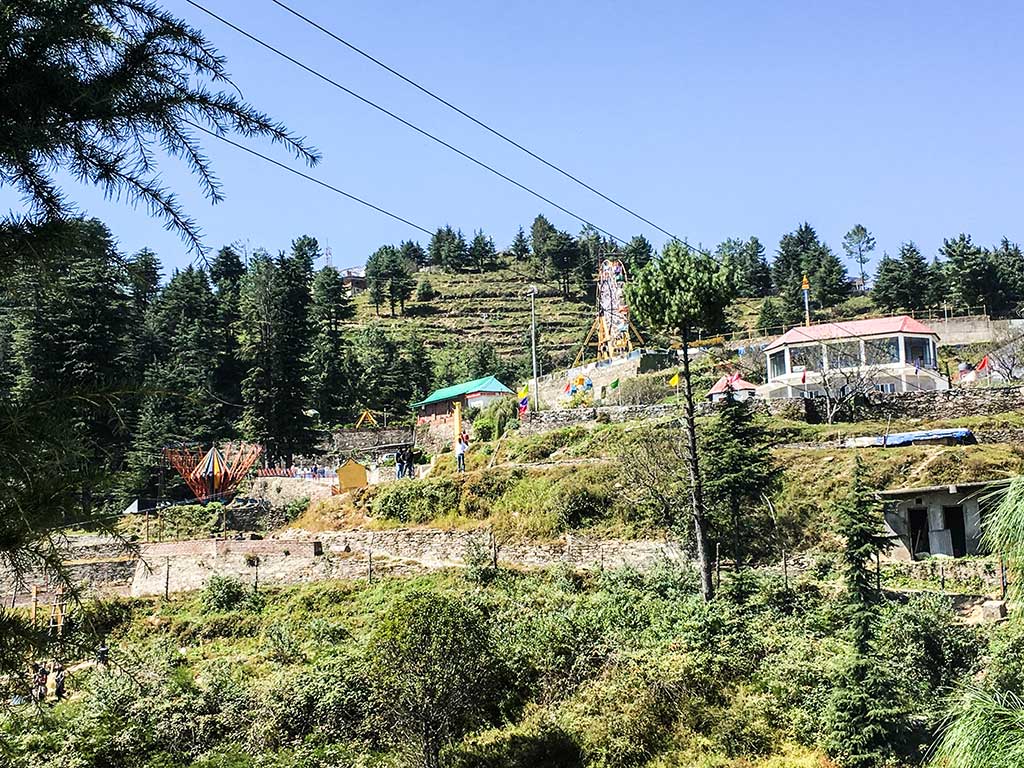 11:30 a.m.
Waiting for my turn at the Flying Fox point. This was my first attempt, and so I was a little anxious. Meanwhile, my mom was all set with her camera to record my experience.
Finally, the instructor called out my number, harnessed me and pushed…
11:50 a.m.
It was fun swinging from one cliff to the other. Then I rushed to the other spot to try out more adventures. I tried net climbing, commando climb because I failed to pull myself up! Then I tried mountain crossing which I succeeded.
*I did a little bit of victory dance in my mind*
12:30 a.m.
After sweating out a bit, we headed to the Apple gardens, which was near the Go-Karting arena. We were seeing the apple farms in full bloom for the first time. After taking a hundred pictures, we started back to the checkpoint where we had to meet our pony for a ride back.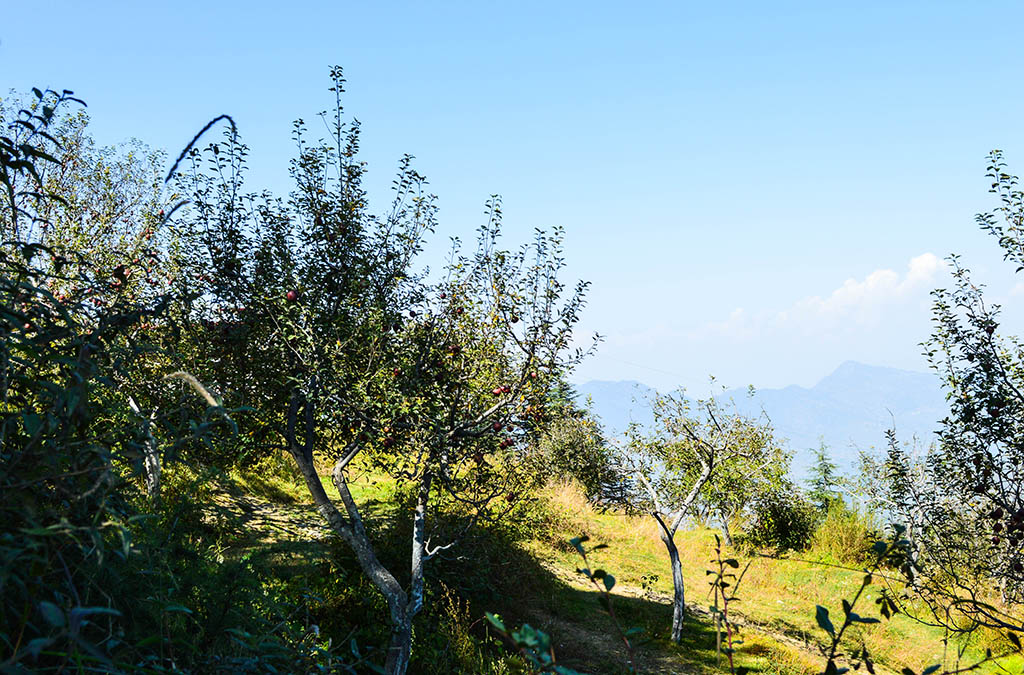 13:10 p.m.
After a 15 minutes long bumpy ride we finally reached the parking lot. We didn't have much time left to see the Himalayan National park and so we headed to Chail.