Wildlife photography was on my list for a very long time. However, being the only photography enthusiast in my family and my friend circle it was becoming impossible for me to plan a trip dedicated solely to wildlife photography.
Then I came across this amazing Instagram page of a stunning photographer who conducts wildlife photography tours across India. What better could I have asked for?
Here I was on my first wildlife sojourn with Mr Bhasmang Mehta along with his wife Mrs Zankhana Mehta and a few others on a photography tour to Sasan Gir to capture the majestic Asiatic Lions.
About Gir National Park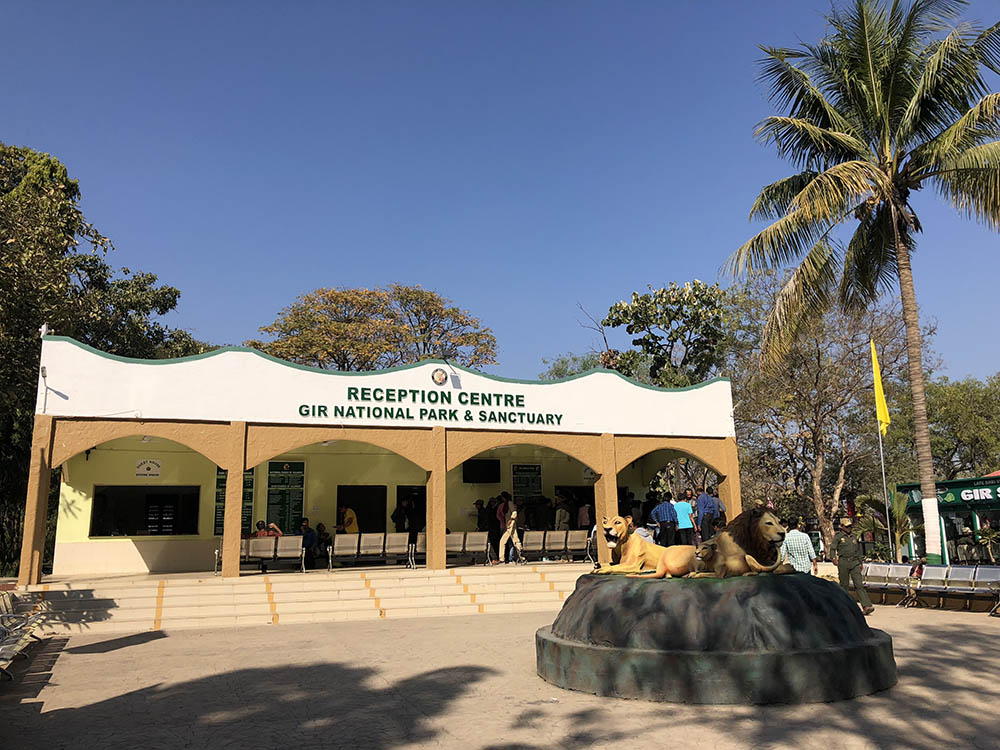 Gir National Park is the only place in the world where you get to see the Asiatic lions in the wild. It was the hunting grounds of the Nawabs of Junagarh. However, with the decline in the population of the Lions, it was then converted into a wildlife reserve in 1965. The dense jungle of Gir is also the home of many other wild animals such as sloth bear, Nilgai, wild boar, Indian leopard, Four-horned Antelope, striped hyena, etc. It is also home to many endangered birds.
Our journey to Gir from Ahmedabad
Gir is a 6-hour long drive from Ahmedabad and to reach on time before our first evening safari we started at the wee hours. The road to the Gir is scenic and crosses through several small towns and villages. We took a short break to freshen up and have breakfast. As we were in the peninsular region of Gujarat also known as Saurashtra. Therefore, the breakfast was Saurashtra style and something that I was trying for the first time. After our delectable breakfast, we continued our journey and reached the resort around 12pm. (Bang on time!)
Gir Jungle Safari
It was our first safari in the evening and my two previous failed attempts to see a tiger was making me a bit anxious. It had been 10 minutes into the safari and at a distance of 600 meters; we saw our first sighting, a Leopard! The day ended with 2 Leopard and 4 Lions. The jinx was broken, we came back with happy faces, and a camera loaded with pictures.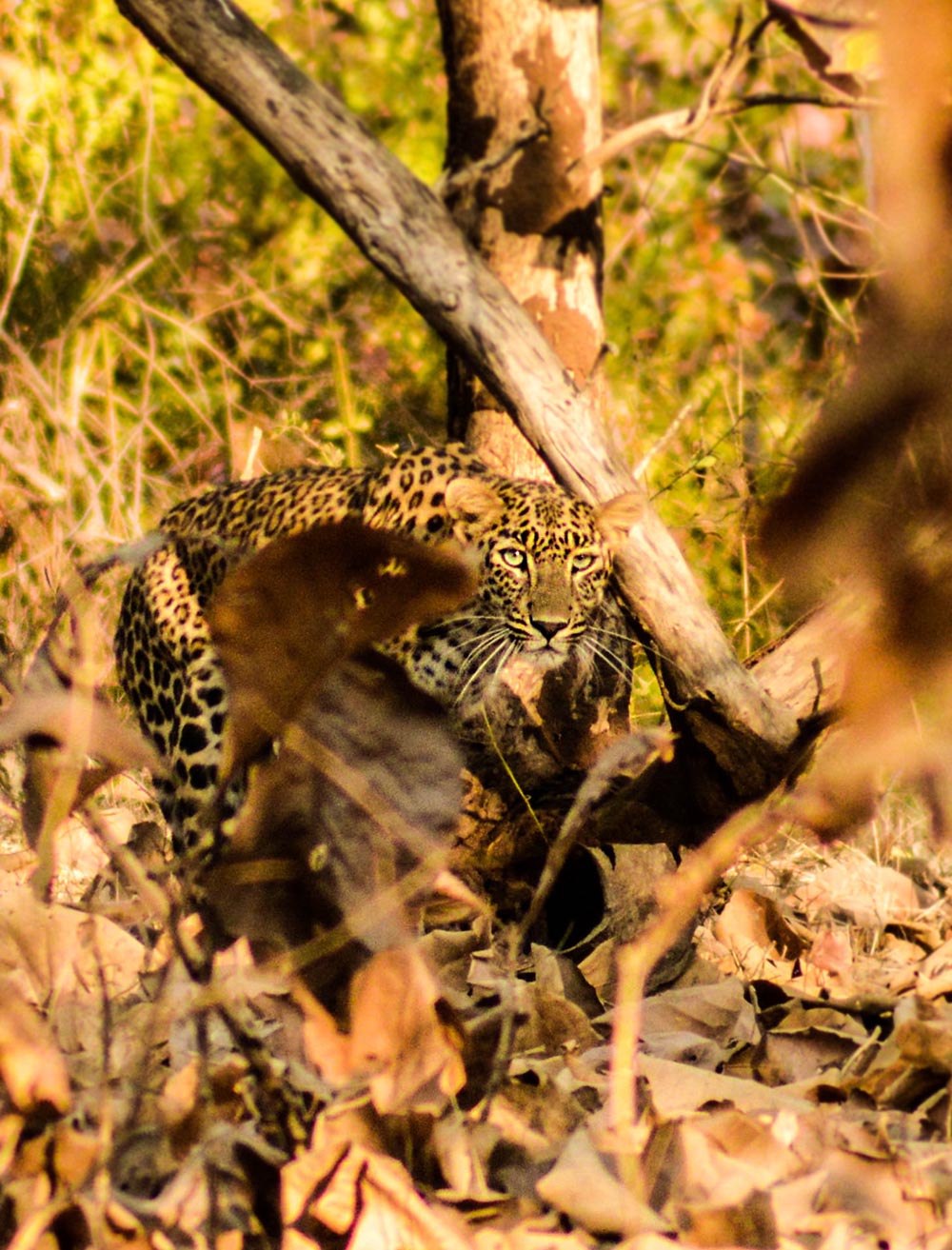 The day two had 2 safaris lined up for us. It was still dark when we entered the jungle. The chill morning breeze was piercing through my face. The jungle was quiet and all we could hear was the sound of the engine. The sky was nearly blue when we were passing by a village inside the forest. Just as we crossed the village, we saw two trackers pointing to a bush. After waiting for another 10 minutes, we saw some moment across the bush. It was a lioness along with her cub and a sub-adult male lion crossing the road and for the next 10 minutes, there was just click sounds all around! The day ended with 8 Lions sightings in total.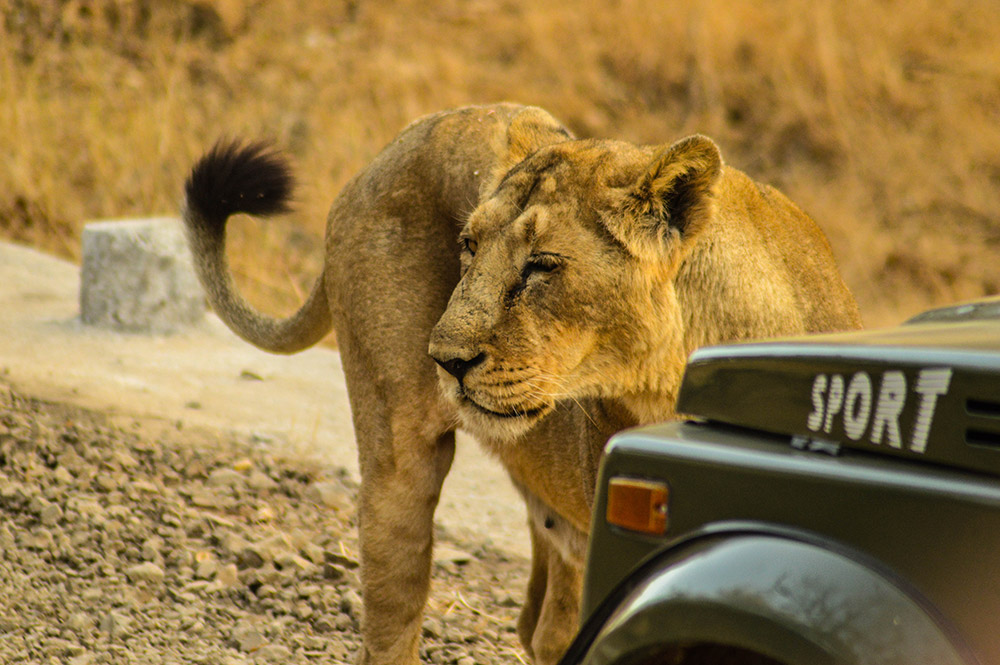 Day 3, it was our last safari and we were yet to see an adult male lion. The dawn had just broken. We were still on the move in search of the King. We saw a glimpse of the majestic adult male lion by a water body where he was resting. As soon as he went inside the bushes, we saw another adult male lion coming out of the bush roaring. The sight was beautiful and I was awestruck by their beauty. It felt like the universe was conspiring to make it happen. The safari ended with 9 lion sightings.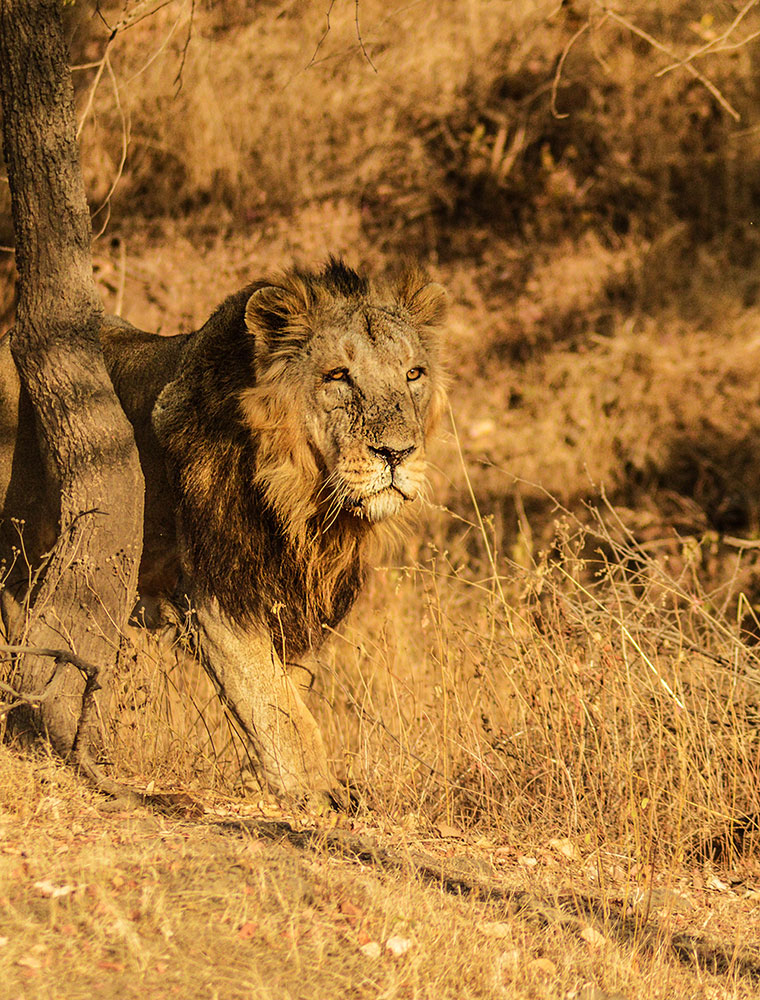 My jungle experience with a wildlife photographer
Mahatma Gandhi once said, "A small group of determined and like-minded people can change the course of the history". Similarly, going on a wildlife photography expedition with such amazing wildlifers changes the course of my trip making it exceptionally memorable. The trip not only taught us photography but also gave us a different perspective to respect and admire nature. Our trip ended with mind and a 32 GB car full of memories…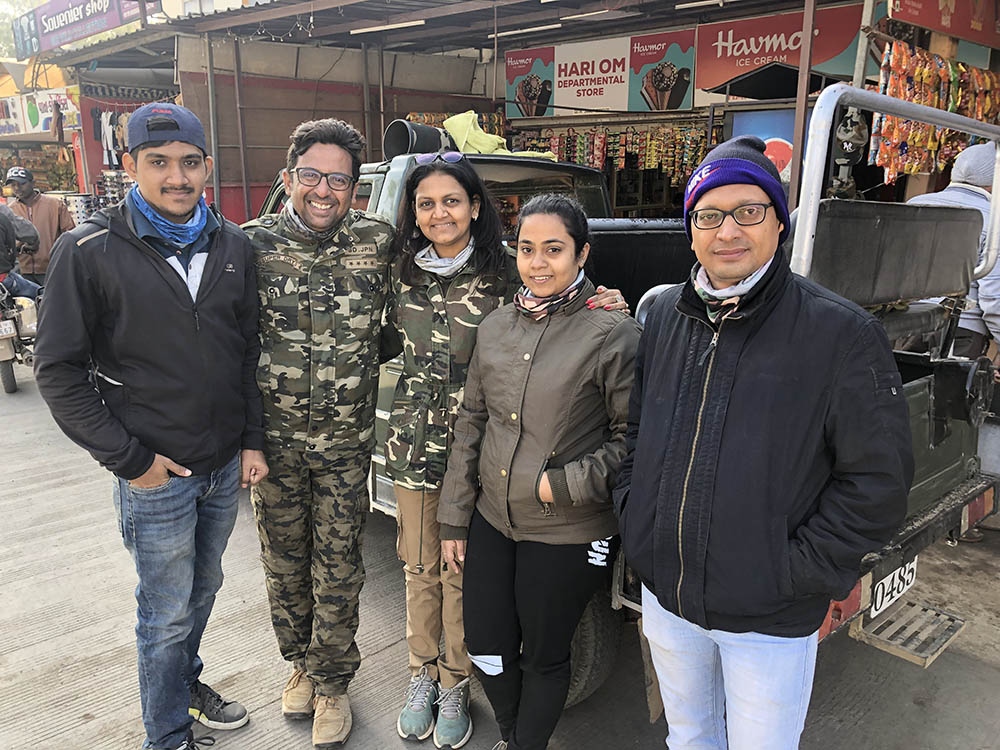 P.S: To know more about the upcoming trips and packages you can visit Wildlife Sojourns website or follow him on Instagram.