Is that a bird? or a plane? No, it's Batman kite flying high in the sky!
That is how the sky looks for a week in Gujarat, full of kites in all shapes and sizes.
The Kite Festival or Uttarayan is one of the biggest festivals celebrated in Gujarat. This day marks as the arrival of summer. The festival attracts millions of people across the globe. For two weeks, master kite flyers and kite artisans gather from different parts of the world to showcase their craft and skills. This was on my bucket list and fortunately, I had a day to spare during my Gir Trip to attend this wonderful festival.
When and where does the Kite Festival happen?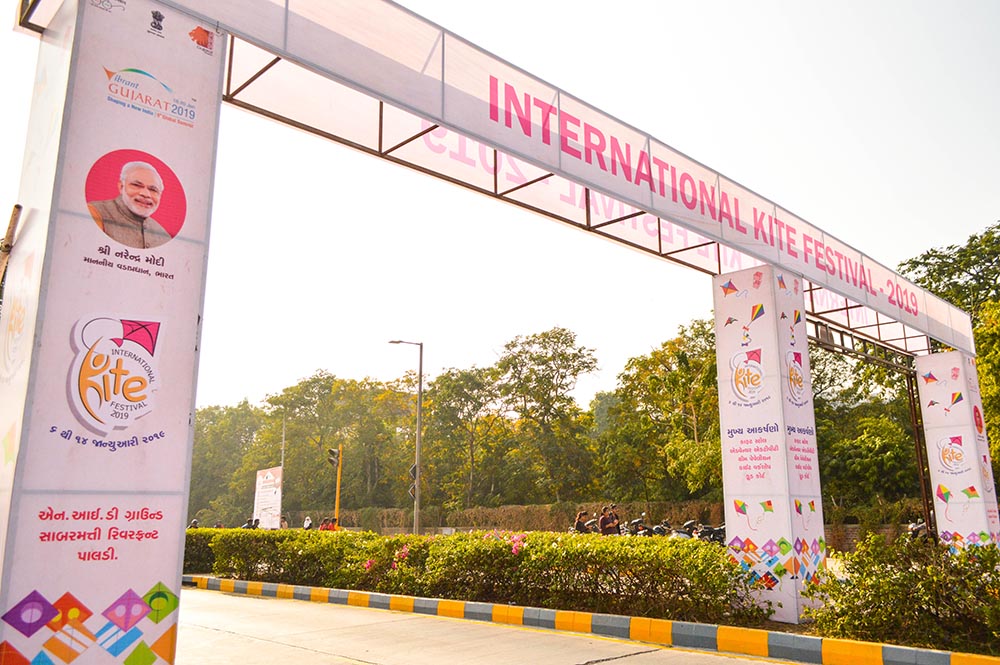 The kite festival happens in various cities across Gujarat like Ahmedabad, Surat, Vadodara, Rajkot, etc. The festival lasts for a week until Makar Sankranti. If you're in Ahmedabad, Sabarmati riverfront is where you'll head for the festival. Just lay down in the grass and watch the sky full of kites!
What to expect?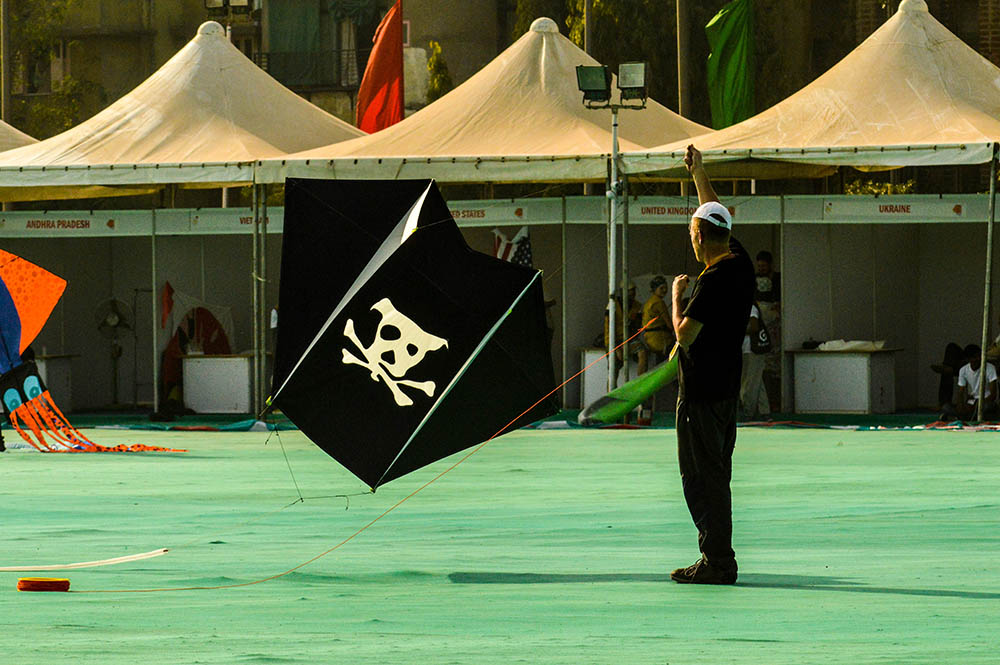 This year the venue was NID campus in Ahmedabad next to the riverfront. The venue was divided into three sections. One was the main stage area where cultural events were happening. Second, was the kite flyers zone, this was a restricted area just for the participants. We were allowed to watch the kite flyers flying their masterpieces outside of the restricted zone. The third was the Food and Beverage zone that had a plethora of stalls serving amazing Gujarati street food.
Food and Entertainment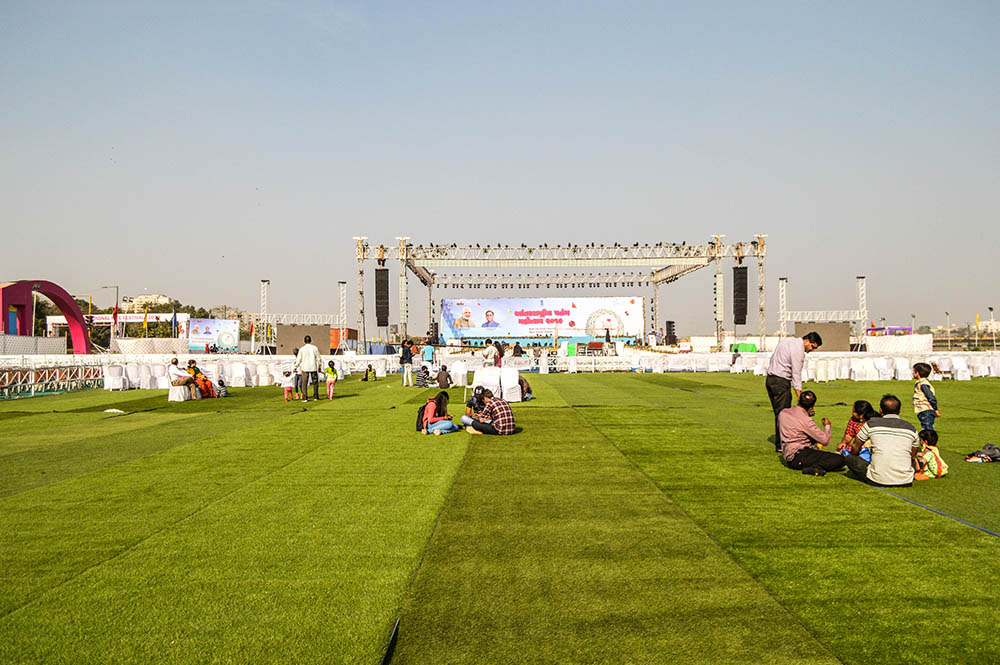 The place has an abundance of food stalls serving amazing Gujarati street food like Methi gota (fritters), Fafda etc. Moreover, the music will keep your spirits high! This place is also a photographer's delight as it is vibrant and full of life.
A delightful experience indeed to see so many unique and beautiful kites up in the sky in all possible shapes and sizes.