A sudden plan made on a Friday evening over a cup of tea with friends. Here we were staring at the seventh wonder of the world the next day! This wasn't my first visit to Taj Mahal, yet the place seems new every time.
Here's what we did with just 12 hours to spend in Agra.
5:00 a.m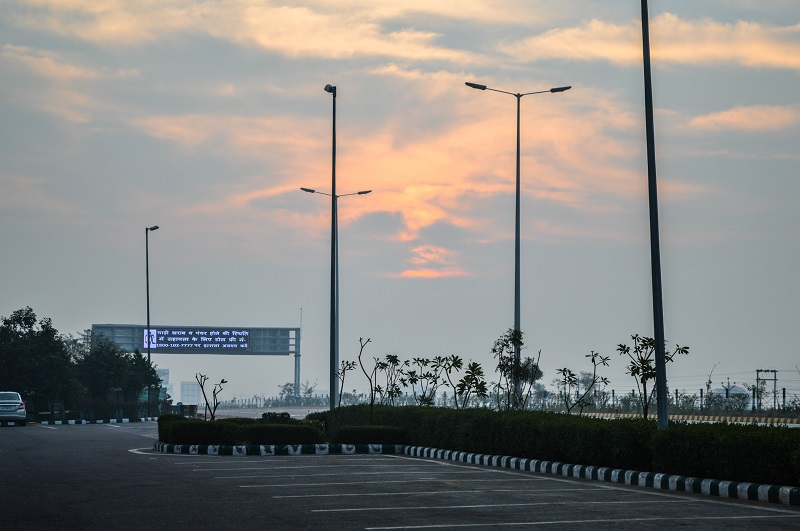 We started our journey from Dwarka (Delhi) early in the morning. We stopped for a quick breakfast right after crossing the expressway toll. After a 2-hour long drive through NH-24, we entered the bustling city of Uttar Pradesh, Agra. The streets were empty and quiet, which was an unusual sight for a heavily populated city like Agra.
8:15 a.m.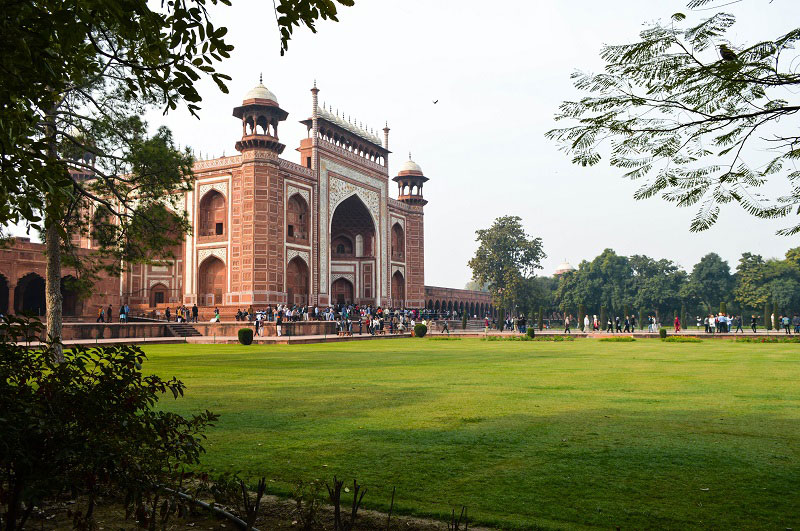 We parked our car at the Western Gate parking and bought the tickets from the nearest counter. As we approached the gate complex, we caught our first glance of the Taj Mahal. The only words that came out were "Wah Taj!"
8:45 a.m.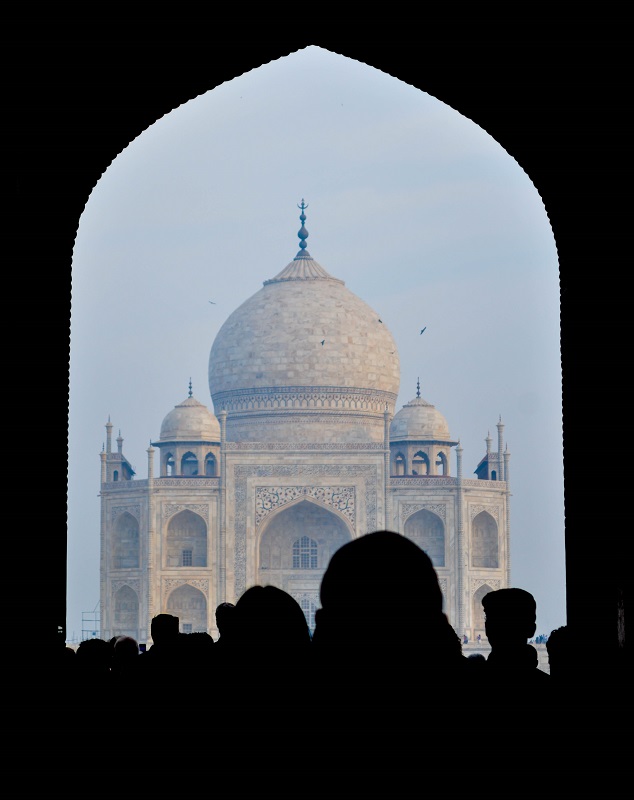 We crossed the first gate to enter the main complex of Taj Mahal. It was a sunny day and the white marble was shining like a pearl. It was worth 100 clicks!
9:30 a.m.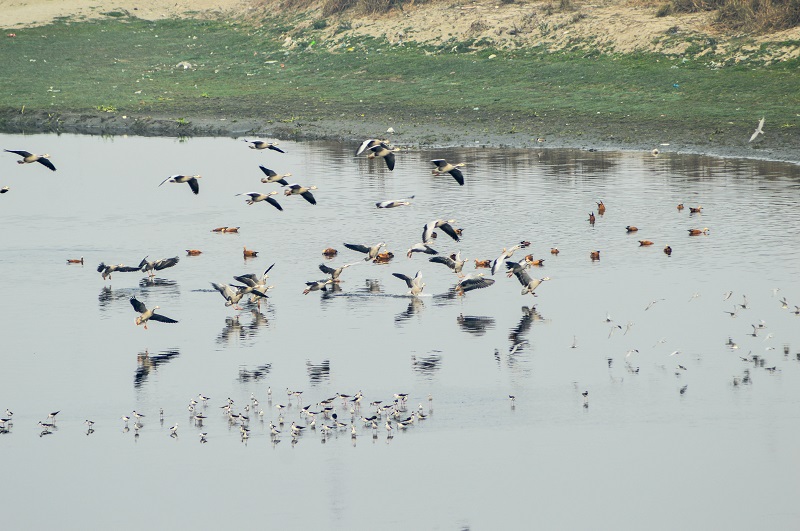 Before entering the monument complex, we were given cloth pouch to cover our shoes. It's a good initiative taken by the authorities to keep the white marble protected from dirt. We visited the grave inside the main tomb first. There was a bit rush and it took us a while to get a good inside view of the Taj. After which we took a 360-degree tour of the complex from the main gallery and sat there staring at the river for a while. The view was serene, with tiny boats floating and the flock of birds flying over the river.
12:30 p.m.
After all that walking, we were now struck by hunger and most of the breakfast places were shut. However, we were able to find a decent eatery on the Zomato app, Sheroes café. It is an unusual café where you can pay as you like, run by the acid attack victims. It was a nice and cosy place surrounded by beautiful paintings and a plethora of books. We had a good time here and this is where I introduced my friends to our favourite dish, Honey Chilly Potato. We then headed to our next stop, Agra Fort.
2:30 p.m.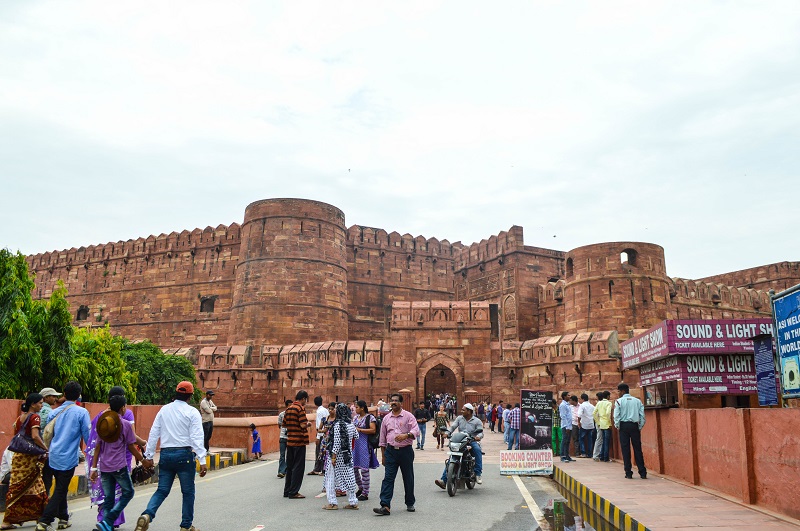 Agra Fort is a Red stoned fort built by Emperor Akbar during his reign. This fort resembles greatly to Delhi's Red Fort. The complex is huge, has many iconic structures like Diwan-e-aam, Diwan-e-Khas, sheesh mahal, etc., and is surrounded by lush green gardens. We explored the complex brick by brick and took us nearly 2.5 hours to see the entire place.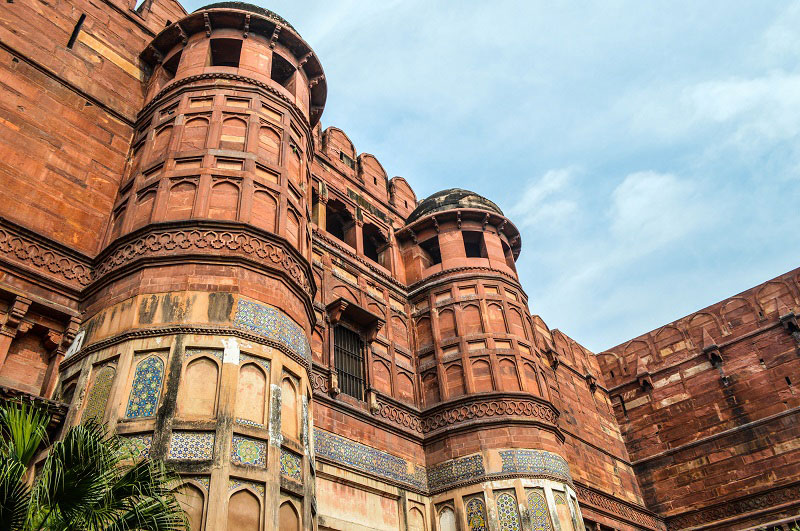 5:00 p.m.
On our way back to the parking, we decided to stop by the local shops. Few things that we brought back with us were handmade marble souvenirs, banana silk saree (a must-buy for a saree lover), Petha, the famous desert of Agra and loads of memories.
If you have more time to spare then do visit Tomb of Akbar in Sikandra and UNESCO world heritage Fatehpur Sikri. They are worth a visit 😉