Weekend was approaching, it was a humid September morning and I planned to make an escape to the hills. What could be better than the most popular hill resort of India? With just 340 kilometres away from Delhi, and being the former summer capital of British India, Shimla is a perfect place for weekend escapes. The capital city of Himachal derives its name from Shyamala Devi (an incarnation of Goddess Kali). One side of the city adorns a labyrinthine of shops running down the mall while the other side is surrounded by thick pine, deodar and oak forests. Take a look at these 10 amazing places that are a must-see when you are visiting in Shimla.
1. Tara Devi Temple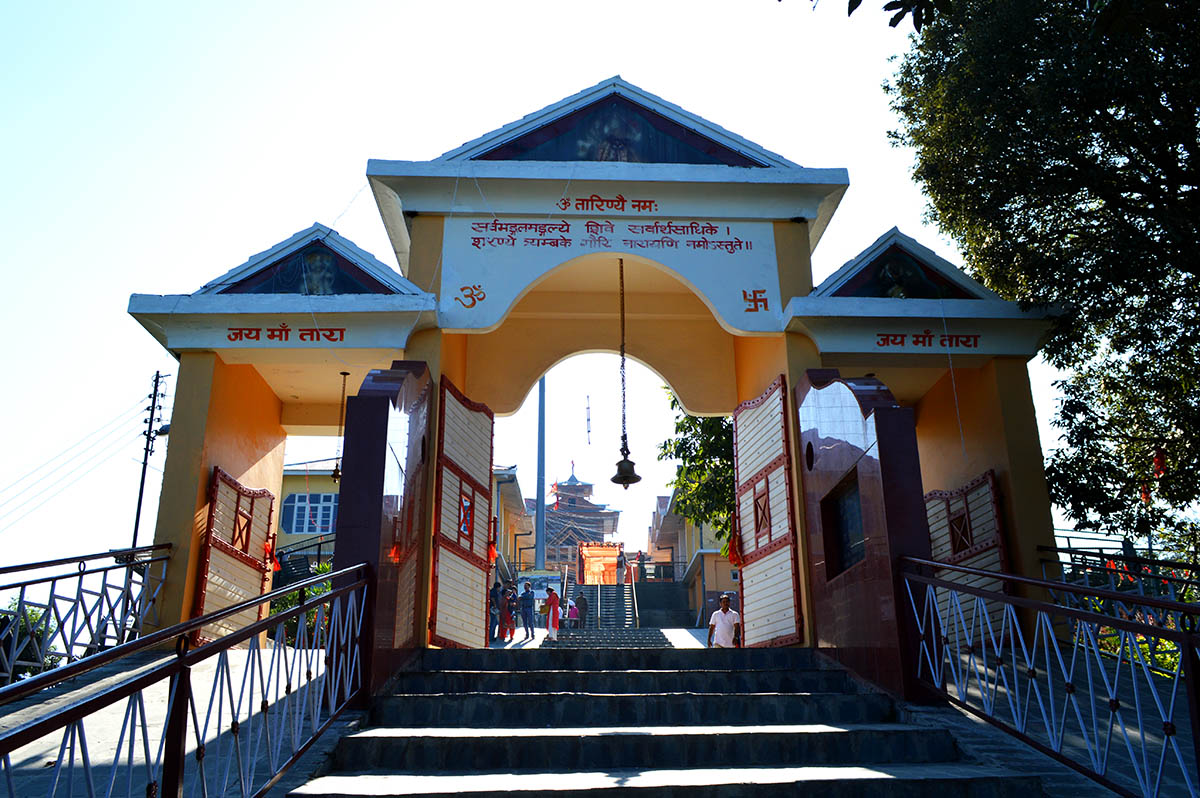 This temple is built on the highest peak of Tara Devi hill from where you can get an amazing view of Shimla city. This temple can be visited on your way to Shimla if you are coming by car from Kalka. It's an ideal place for seeking peace and serenity.
2. Sankat Mochan Temple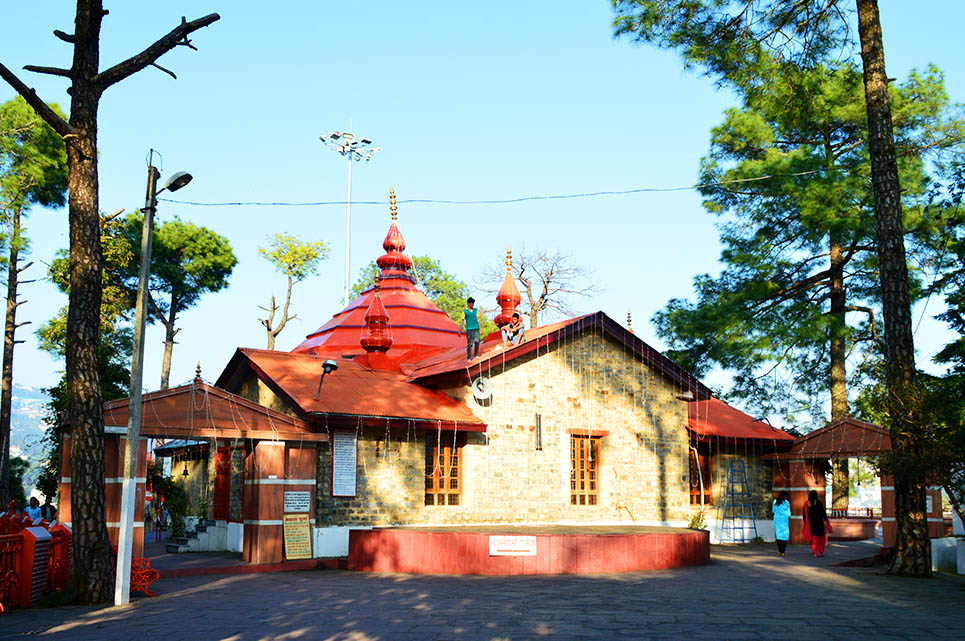 A popular attraction in Shimla, this temple is dedicated to Lord Shiva, Lord Rama and Lord Hanuman (The monkey god). The temple is surrounded by lush green forest and is just 5kms away from the main city. This can be visited on your way to Shimla if coming by car from Kalka.
3. Kalka-Shimla Toy Train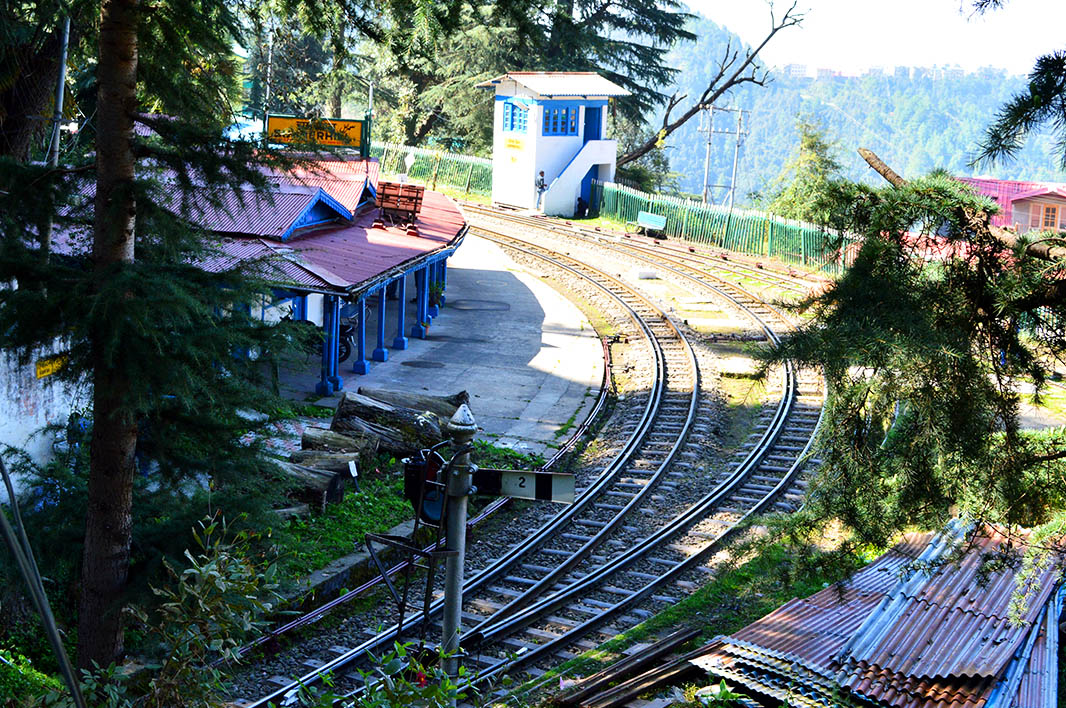 A UNESCO World heritage site, built in 1898 connects Shimla from Kalka (town in Haryana) via rail lines. It has 10 stations and is a 6-7 hour run but is worth a try. The view is amazing and the journey through the tunnels and bridges make the ride an unforgettable experience. If you don't have that a lot of time to spend, then you can hop-on for a short ride from any of the nearest stations to the next stop.
4. Chadwick Fall
The only waterfall in Shimla, cascades down from a height of 1586 m and falls at 90 degrees to the ground. Situated in the Glen forest, it is a great place for nature lovers. This place is 4 km away from Summer Hills. The road approaching the fall is not great and I would suggest you to walk down to the fall(share distance). A narrow path covered with leaf and twigs will head you to the waterfall. Best time to visit this place is during monsoon season or just after the monsoon.
P.S: The place is not very well maintained and it's not advised to be visit it after sunset.
5. Viceregal Lodge/ Indian Institute of Advance Studies (IIAS)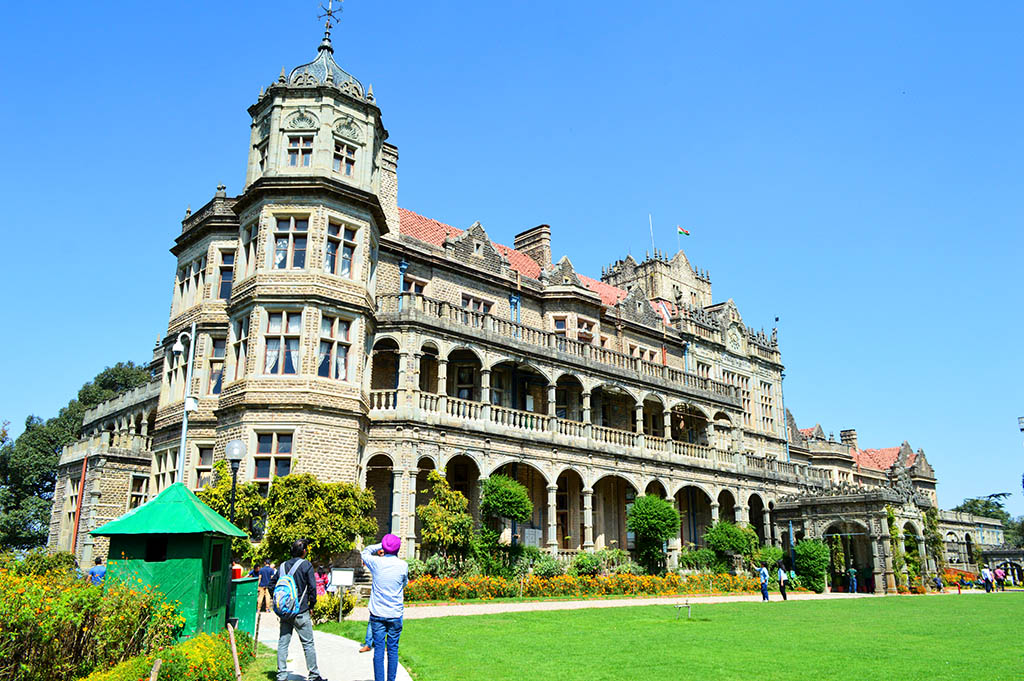 If you are a fan of historical architecture, then IIAS is just the place for you. This is situated at the top of the Observatory Hill and represents a Scottish baronial castle with beautiful woodwork interiors. This was the first building in Shimla to have electric lights and was taken by the President of India after independence.
Timing: Tuesday to Sunday – 9:30 am to 4:50 pm. The institute remains closed on Mondays.
Ticket: 20 INR/ person for the garden visit and 20 INR (Indian) & 50 INR (Foreigners) for visiting inside the building.
P.S: you need to book the tickets for the inside visit in advance from the ticket counter. The visit starts from 2:30 pm. You can also try out some snack at the café and buy some great jerseys from the souvenir shop.
6. State Museum
Situated at the top of Mount Pleasant, this museum has a rich display of state's cultural past and archaeological heritage.  Handicraft, sculpture, paintings and coins are some of the magnificent collection that can be found here.
Timing: Tuesday to Sunday – 10 am to 5 pm. Museum remains closed on Mondays
Ticket: 20 INR for Indians and 100 INR for foreigner. if you are taking your camera along, you need to pay an extra 50 INR for Indians and 100 INR for foreigner.
7. Himalayan Bird Park
The Bird Park is just 5 minutes' walk away from IIAS. A small yet beautiful place, where you can see a variety of Himalayan birds including the national bird of the state, Silver Peasant. You can get to see seven variety of peasants roaming around in the open enclosure.
Timing: Tuesday to Sunday – 10 am to 6 pm. The park remains closed on Mondays.
Ticket: 10 INR (Indian and Foreigner) and 25 INR for Camera.
8. Jakhoo Temple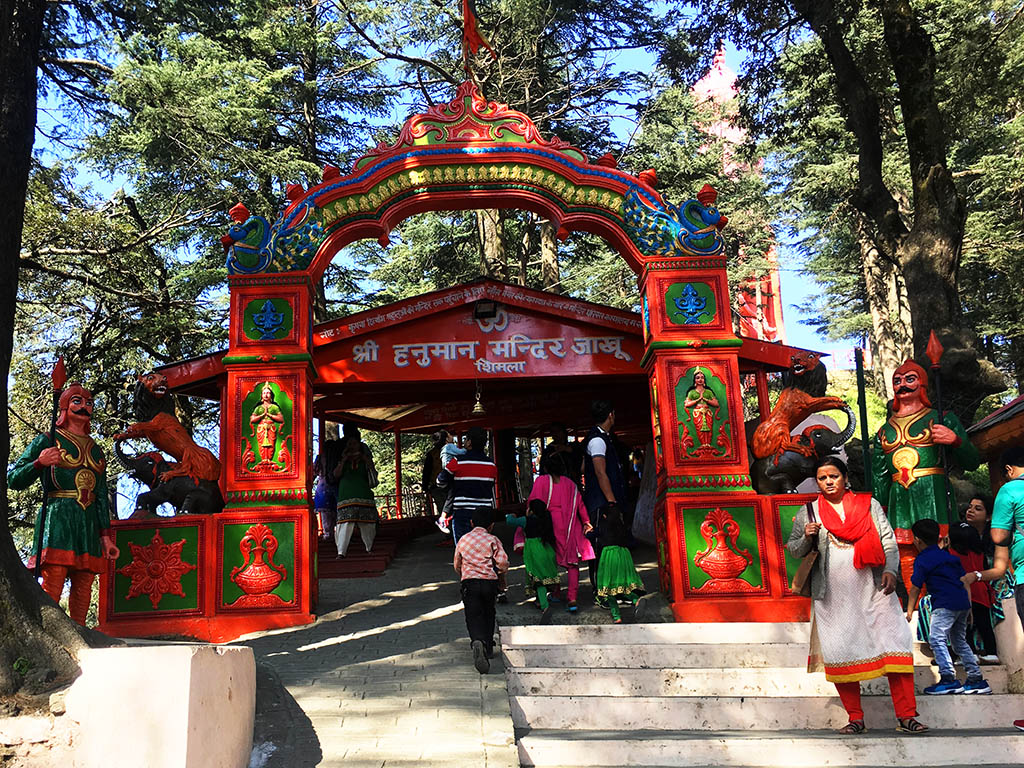 The second most popular attraction of Shimla is situated on the highest hill of Shimla, the Jakhoo hill. The hill offers a scenic 360-degree view of the city. This temple is dedicated to Lord Hanuman, and has a 108 feet tall statue of Lord Hanuman. You need to climb 108 stairs, to reach the temple. The place has a nice recreational park for kids. One should be beware of the mischievous monkeys as they tend to steal stuff from people. There are two ways to reach the temple, one is by car and else you can walk from the Mall Road to reach the temple which is a 30 minutes long trek through the Jakhoo forest.
Timing: 6 am – 11 pm & 4 pm – 8 pm. Is open on all days.
9. The Mall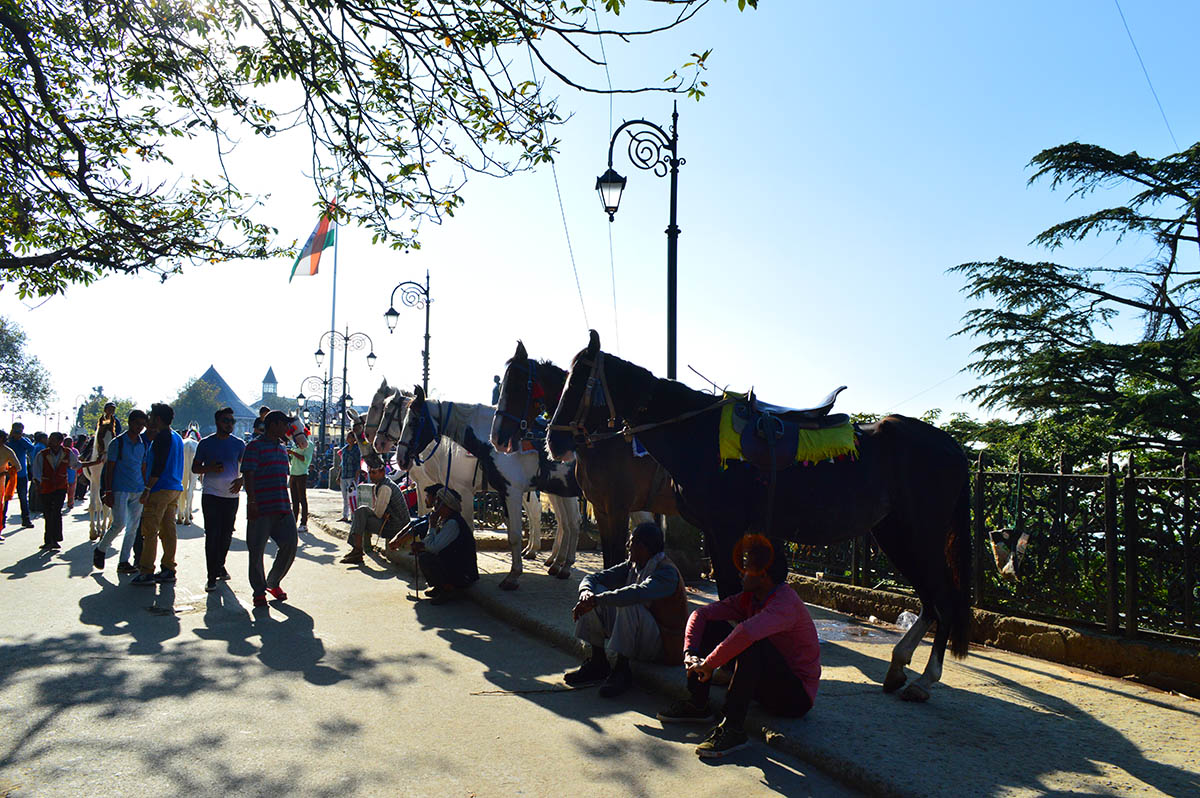 This might be 9th on my list but is the most popular place in Shimla. You need almost a complete day if you want to explore the whole mall road. Strung across 12 km ridge lies Shimla's most famous market. From amazing wood craft to historic buildings to great cafes this place has got it all.
To know more about the mall, you can look at All You Need To Know About The Mall Road, Shimla.
10. Dorje Drak monastery
This place is not much known to people. A sacred Buddhist temple located in Kusumti, can be visited on your way to Jakhoo temple. A quiet and peaceful place to stop by and is a great place for photography lovers.
Let us know if you find more interesting places in the comment section below 🙂