Chail is a beautiful hill station located at the foothills of the Himalayan range. This place was built as the Summer Capital by Maharaja of Patiala, Bhupinder Singh after his exile from Shimla. The place is just 44 km away from Shimla and 31 km away from Kufri was the perfect detour on our Kufri excursion.
14:20 p.m.
We started from Kufri to Chail. After all those activities mom and I were very much hungry and so we had a short stop by a local eatery where we had Maggie. Through the dense oak and deodar forests of Kandaghat, we reached the enchanting Chail.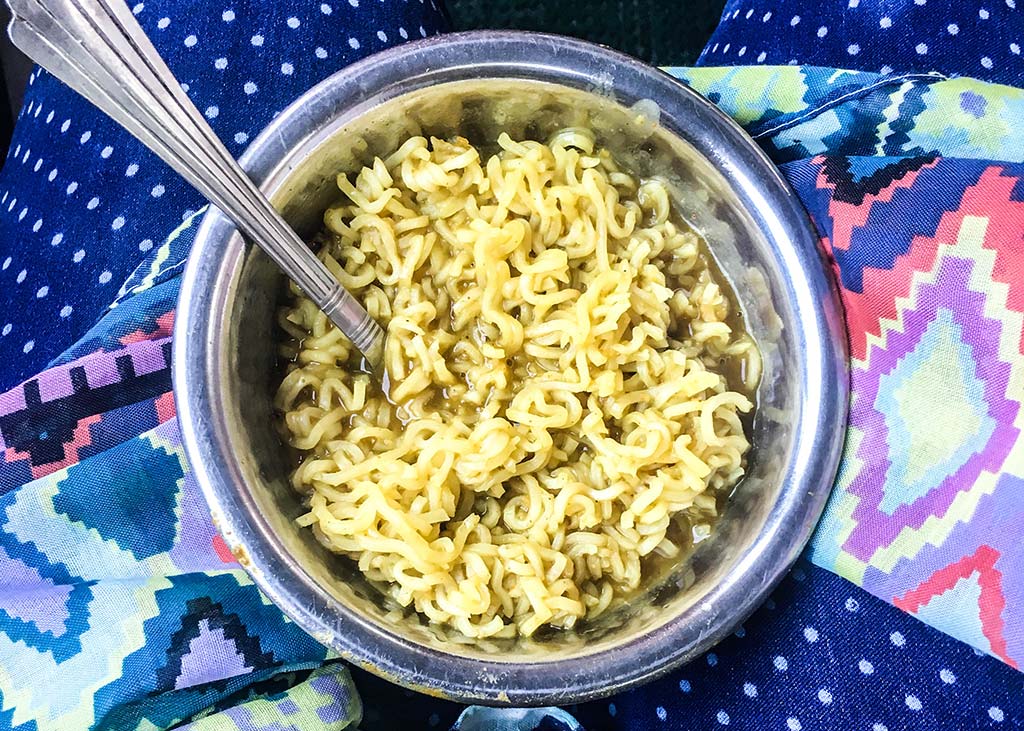 15:30 p.m.
Our first pick was the famous Summer Palace of Maharaja of Patiala, which is known as the Chail Palace. The Palace was gigantic and beautifully designed. Every bit for reflecting royalty and grace. As we were exploring the lobbies and corridors, we came by the King's dining room.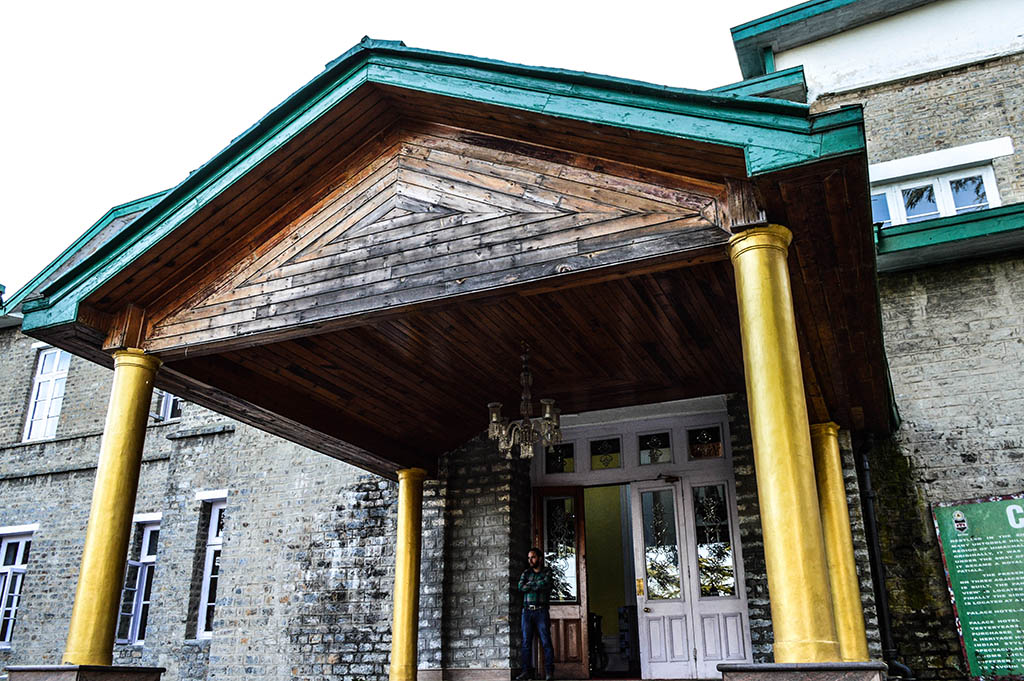 16:15 p.m.
The King's dining room was serving evening high tea and snacks. They had limited options for snacks but the tea was amazing. A seat by the window side with a great view made everything perfect. We felt energized after the amazing tea and went on with our palace exploration.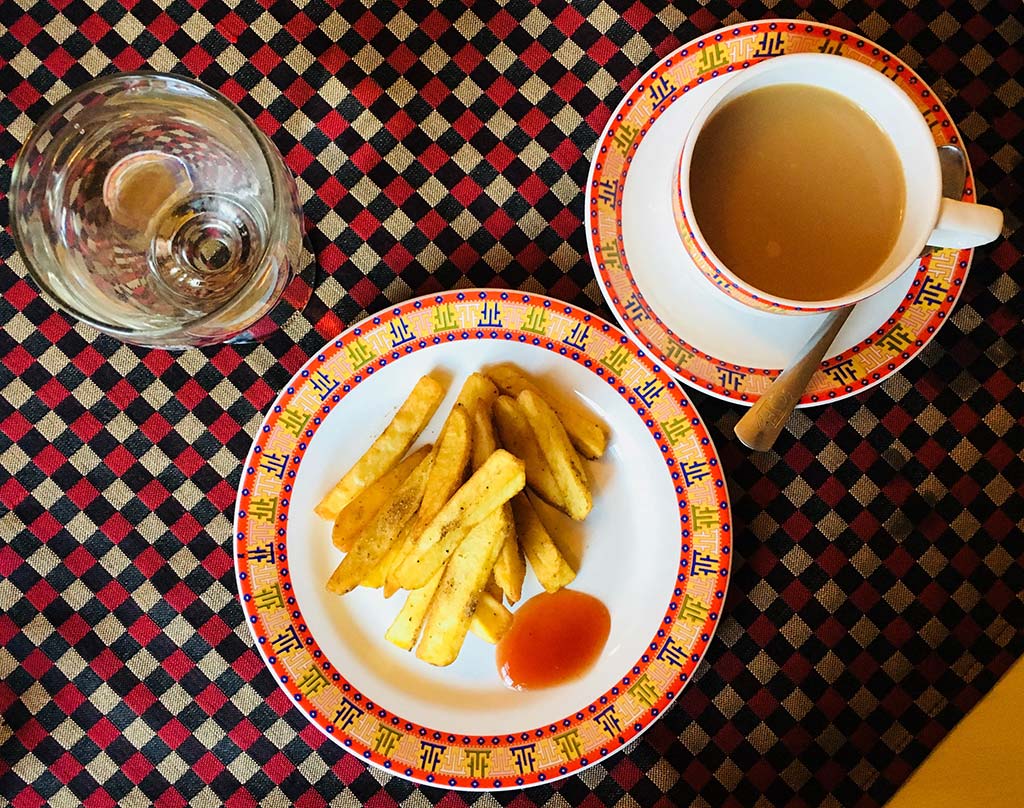 17:45 p.m.
The sun started to set, so we had to rush to our next destination. This 5 minutes stoppage came on our way to the Kali Tibba. The Chail Cricket ground is the highest cricket ground in the world, located at an elevation of 7500 ft. As this place was inside the cantonment area, we were not permitted to enter the grounds.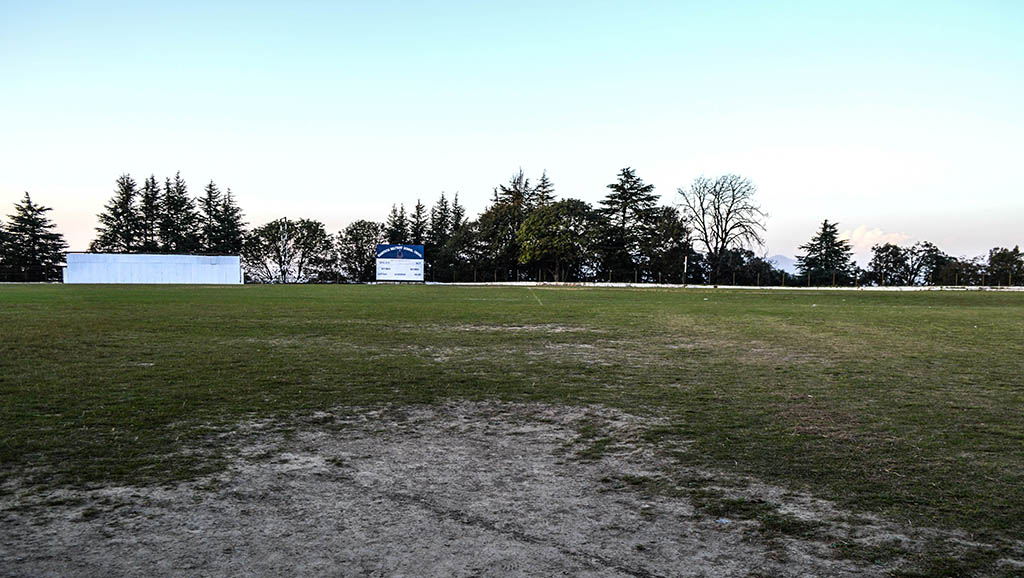 18:30 p.m.
We were on our way to Kali Tibba, which was our last stop of the day. The colour of the sky changed to purple and orange, is when we noticed the setting sun. The scene was breathtaking. Mom insisted to take a halt to see the sunset. After a while, we resumed our journey to the top.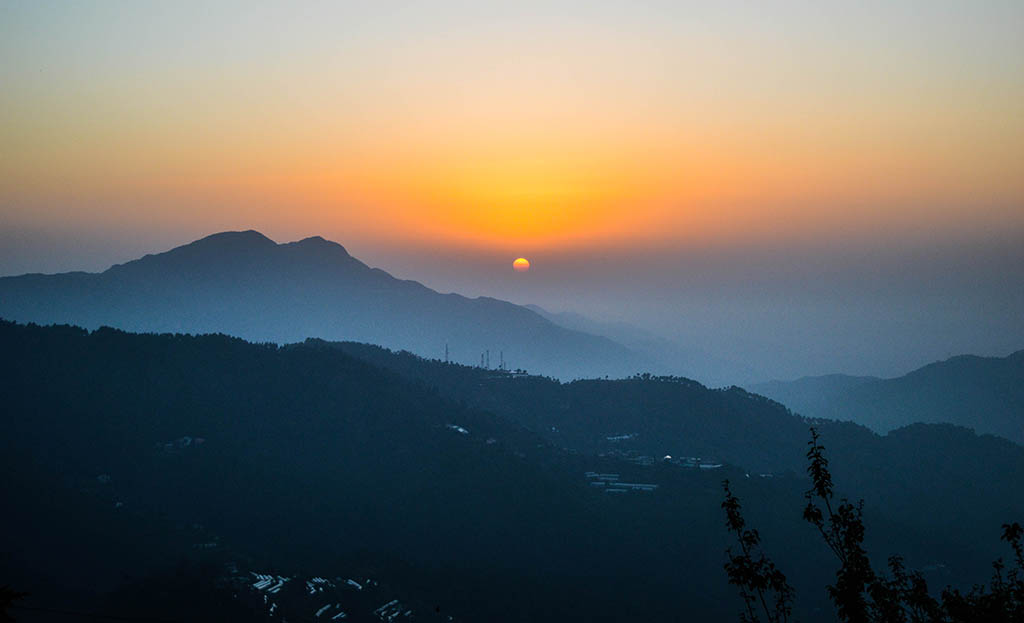 19:00 p.m.
We reached the temple of Goddess Kali, which was at the highest peak of Chail. The temple looked serene with its white marble exterior. The wind was chilly and as we headed towards the main temple, we heard the prayer bells.
19:10 p.m.
The evening prayer started after the sunset and went on for half an hour. After the prayer got over we sat there for a while observing the beauty of the city from the highest hills.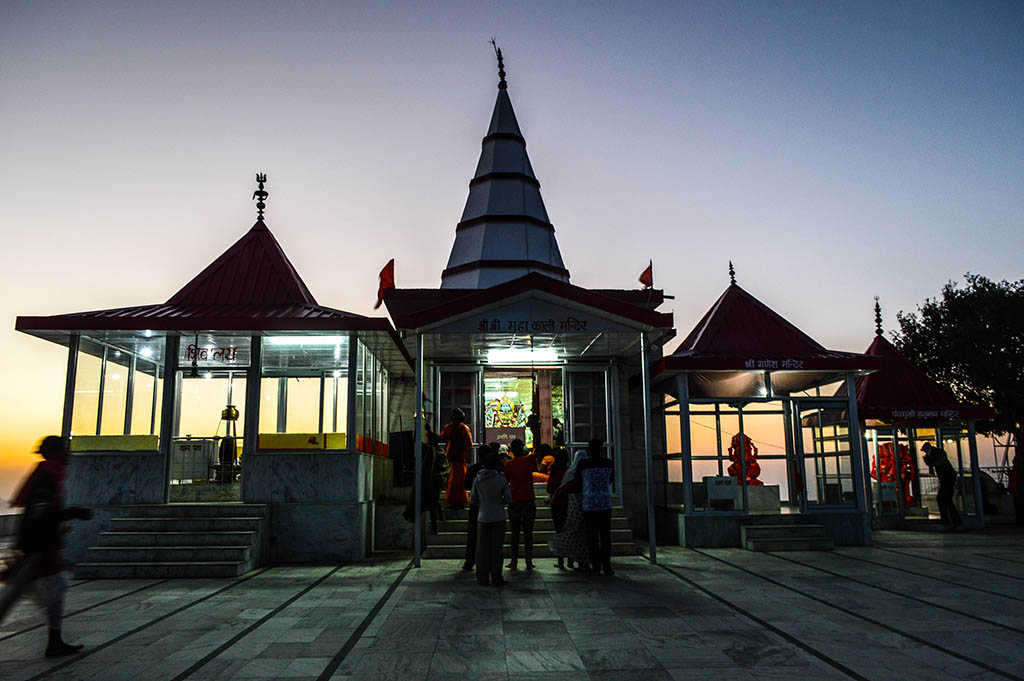 20:00 p.m.
We started for our journey back to Shimla, taking back with us moments of joy that will be in our hearts forever.