About a year ago, I heard about this restaurant hidden in the 4th Block of Koramangala. This place is run by a group of specially-abled people and had been long on my bucket list until October 2018. The entire café is designed in a way where people are able to interact with the specially-abled staff in the most innovative way possible.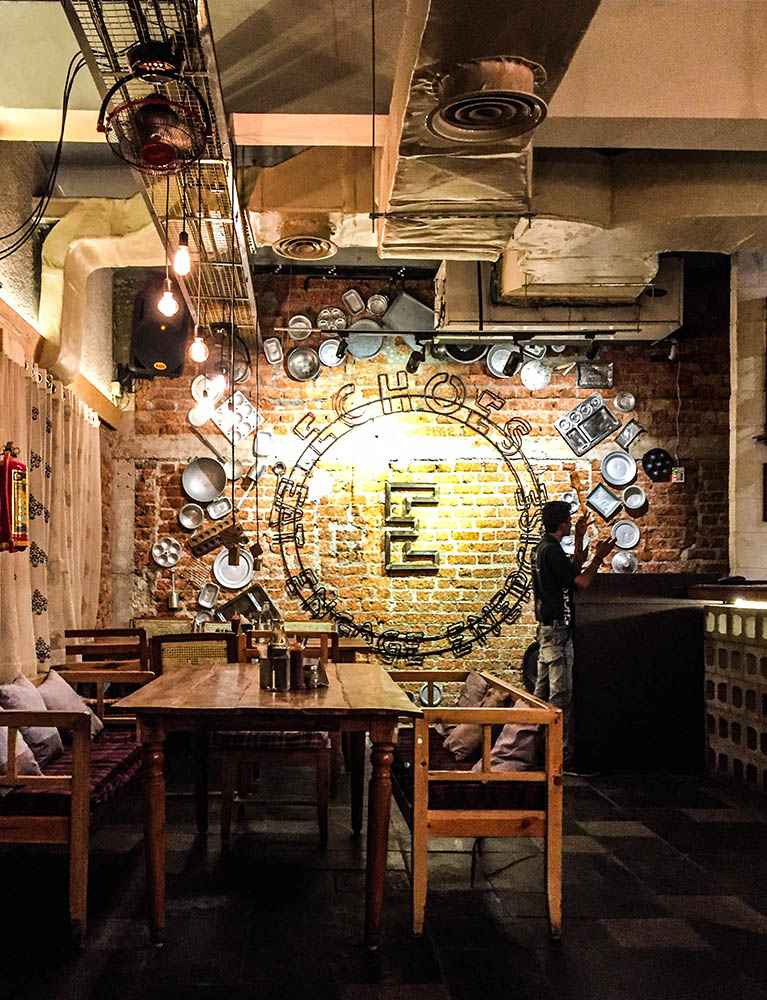 The chalkboard right at the door notified us that the staff uses sign language to communicate. The signboard on the right wall helped us learn and understand a few simple signs such as thank you and hello. My seat was beside the window from where I could see the entire place. Everything was beautiful about this place, from the warmth of the staff to the beautiful interiors and the little elements that made this place so amazing.
Every table had a set of cue cards with words like the menu, bill etc printed on it to make the interaction easier with the waiters. There was a switch attached to a light bulb that was used for calling the waiters. The waiters always came with a big smile and left with thumbs up telling that 'they heard us'.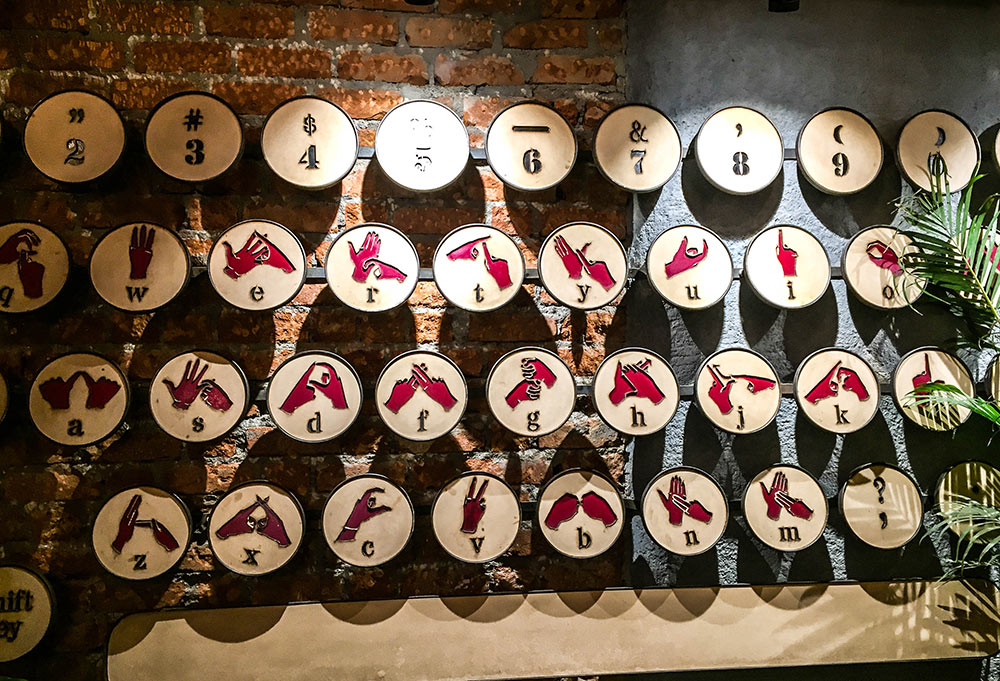 The menu was a mixture of Indian and western cuisines. They had pizza, pasta, burger, kebabs etc. I had only tried their starters, which I liked. Fries is something that is mandatory on my table so I went with ordering Amsterdam fries. I had no idea what exactly that was but it sounded innovative! They were not the regular fries, these came with cheese topping and onion rings.
The second thing that I ordered was my next favourite starter of all time, Momos! The chicken tandoori momos were impressive and came along with a mint-coriander dip that enhanced its taste. For drinks, I had the Sweet n Salty Lemonade that was refreshingly good.
It was a great place to sit and talk our heart out. The ambience was welcoming and the music was soothing. More than the food, this place was about the experience.
Kudos to the creators Shivansh Kanwar, Kshitij Behl and Sahil Gulati for bringing out such amazing concept!