Desert Safari has always been the most hyped must-do in Dubai. Who wouldn't want to take a ride in a Land Cruiser and surf around the desert?
The Desert Safari is divided into two parts, one is when they take you around the Arabian Desert in a Land Cruiser and the second is when they drop you to a camp where you get to do activities like camel ride, henna tattoo and get to watch cultural shows and eat authentic local food.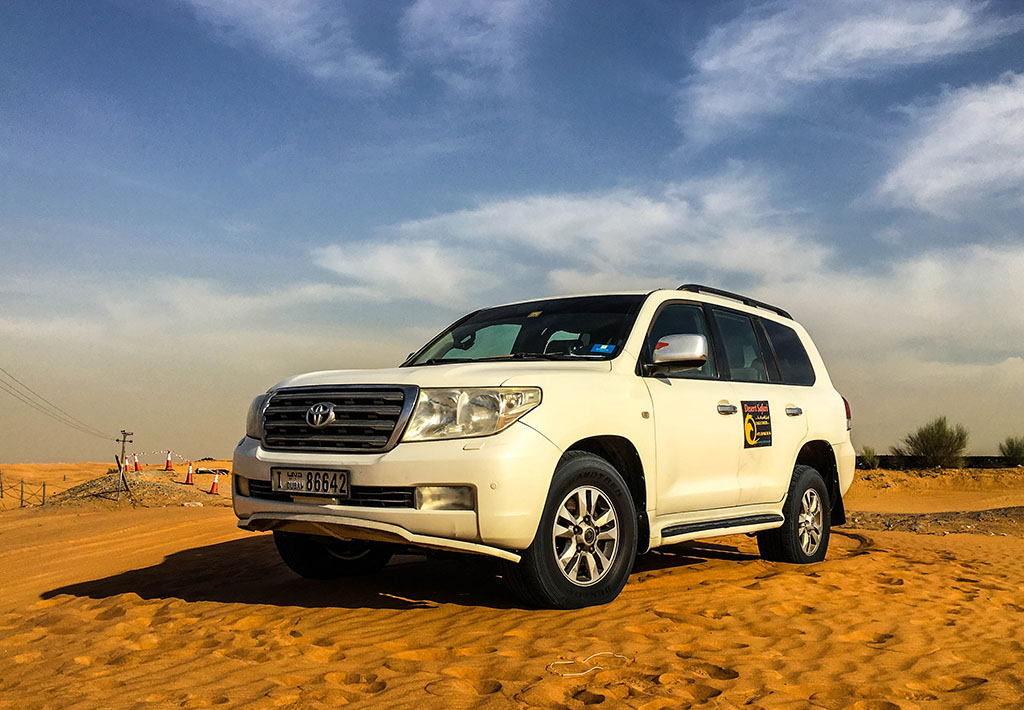 Our hotel was in Khalid Bin Al Walid Street from where it takes nearly 40 minutes to reach the first stop. This will be a short stoppage to deflate the tires making them desert ready! The road that leads to the desert is picturesque, and the shiny red sand and cool breeze will be welcoming as you enter the great Arabian Desert.
In the beginning of the safari, the ride will be smooth as the dunes are low but as you approach to the middle of the desert, the safari will turn into a roller coaster ride. However, it is fun to experience such adrenaline rush. There will be a few halts in-between where you'll get time to click pictures and play in the sand.
After more roller coasters during the ride, you will reach your final stop, which will be your party place for the evening. We booked our tickets via Rayna Tours so our camp was the Rayna Desert Camp.
The camp is a huge set up in the middle of the desert with food stalls, hookah parlour, recreational stalls and a large stage where all the cultural shows take place. The moment you enter the camp you will be welcomed with drinks and snacks. You'll have some time in-between the dinner and show to toil around where you can check out the stalls, get yourself a Henna tattoo done, ride the camel or just get yourself clicked with the falcon.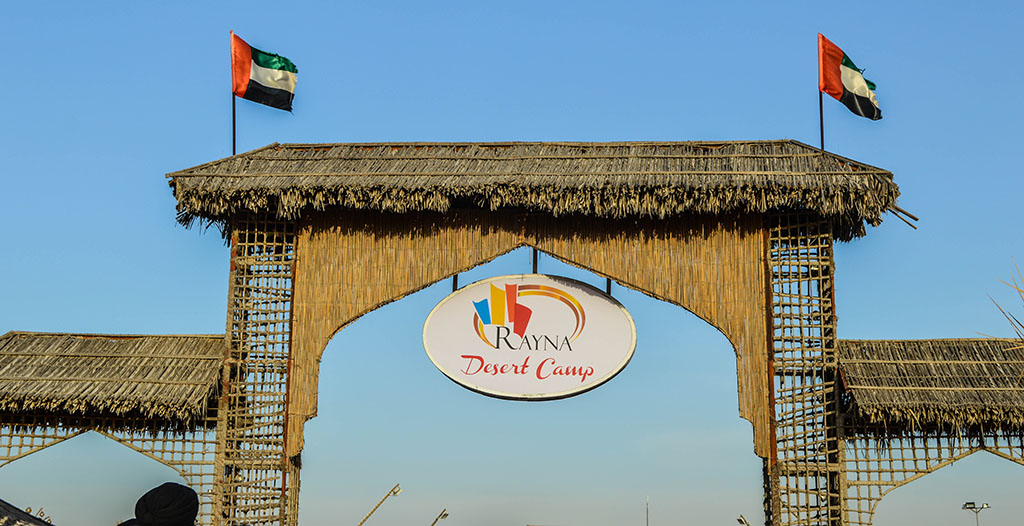 The cultural shows start after the sunset. The show displays some of the best dance forms in the Arabic world that will win your heart. The traditional Tanura dance where a man constantly spins for 15 minutes with different kinds of props. The Fire Show where a man performs stunts with fire, which is truly mesmerizing. The last and the most awaited one the Belly Dance performed by a professional belly dancer, which will keep you in awe and glued to your seats. The dinner is served in-between the shows, which will be a mixture of Arabic and Asian cuisines.
The Desert Safari experience is real a kick-starter to an amazing trip to the gem of UAE.