Last month my friend @sketchesintravel visited Delhi and asked me to show him few interesting places around the city. So, I decided to take him around a short heritage walk through the lanes of Delhi. We started the day early as we had to cover 8 spots which included two food stops. I was meeting everyone at INA metro station which was midway and then, I was to take up the responsibility of driving everyone around for the day from there.
Stop 1: Safdarjung Tomb
This was our first stop of the day. The tomb complex is just 10 minutes away from INA metro station (though the other nearest station is Jor Bagh). The complex has a big parking space and the entry ticket costs 15 INR per person.
The mausoleum was built for the last Mughal Prime Minister, Safdarjung. The structure is made with red sandstone and marble. The inspiration was taken from Taj Mahal but it lacked symmetry. What made this tomb unique is that it is the first of its kind to have the minarets within the mausoleum.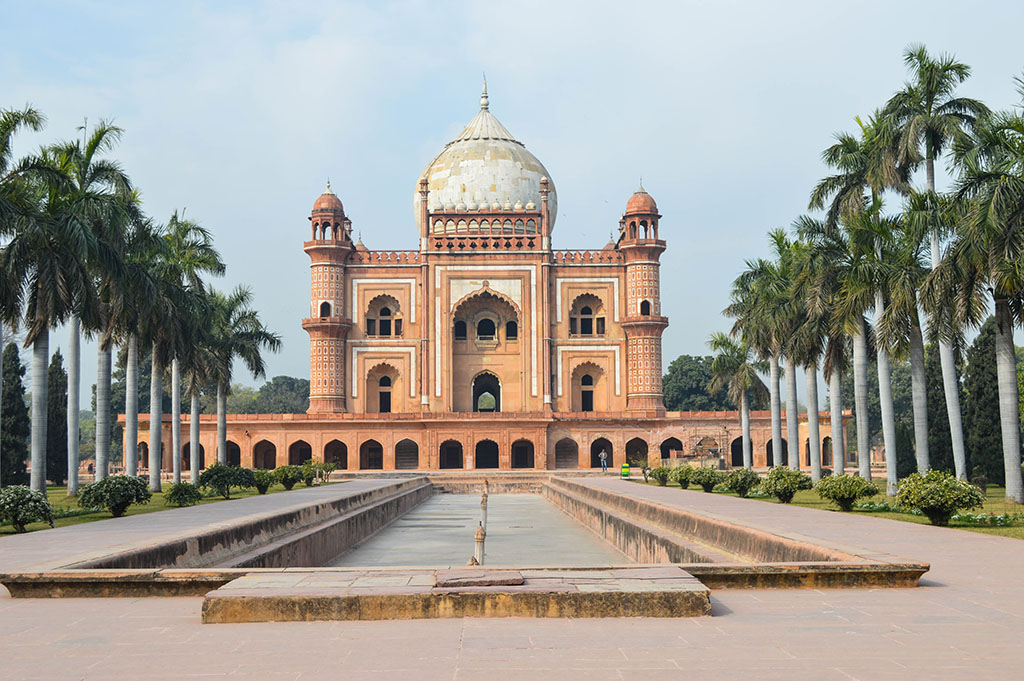 Stop 2: Humanyun's Tomb
From there, we went to Lodhi Road that led us straight to Humanyun's Tomb. This tomb was the first to bring garden style tomb and Persian architecture in India. This was a symbol of love, built by his first wife in his memory. The architecture of the tomb has various Hindu, Sikh, Islamic, Jewish symbols around the monument. This tomb was also the inspiration for the construction of Taj Mahal in Agra.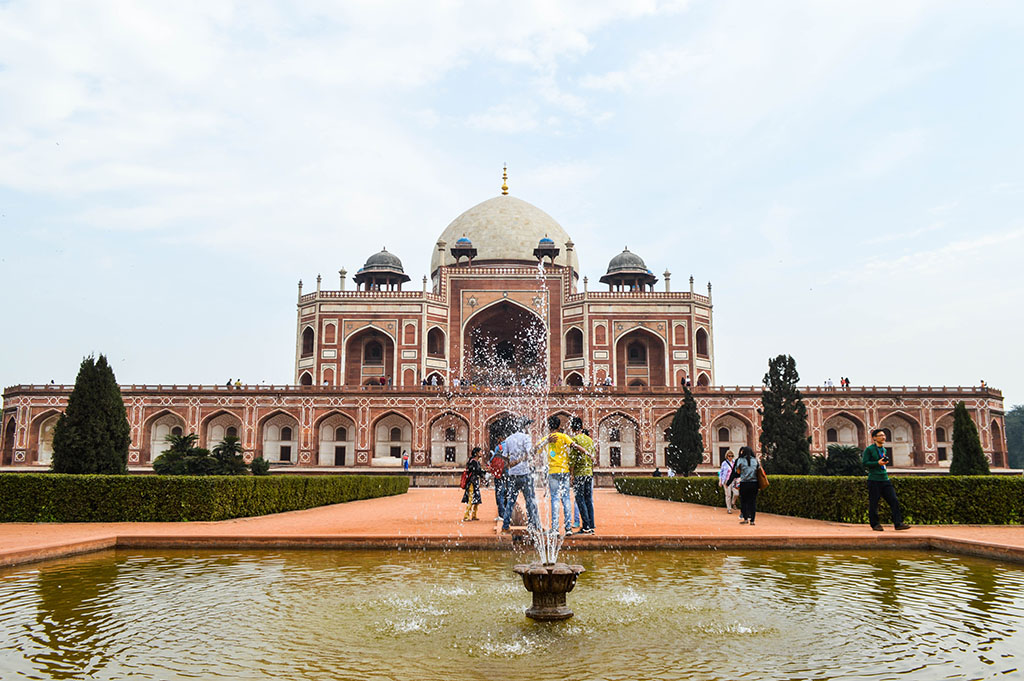 Stop 3: Nizamuddin Basti
After digging into some history, we headed to Nizamuddin basti(slums) which is a walkable distance from the Humanyun's Tomb. This place is famous for the Nizamuddin mosque and scrumptious kebabs. We took a small halt at the Ghalib Kebab Corner to try out their famous kebabs. They have a variety of non-vegetarian snack but if you're a vegetarian you can surely try their cottage cheese kebab roll.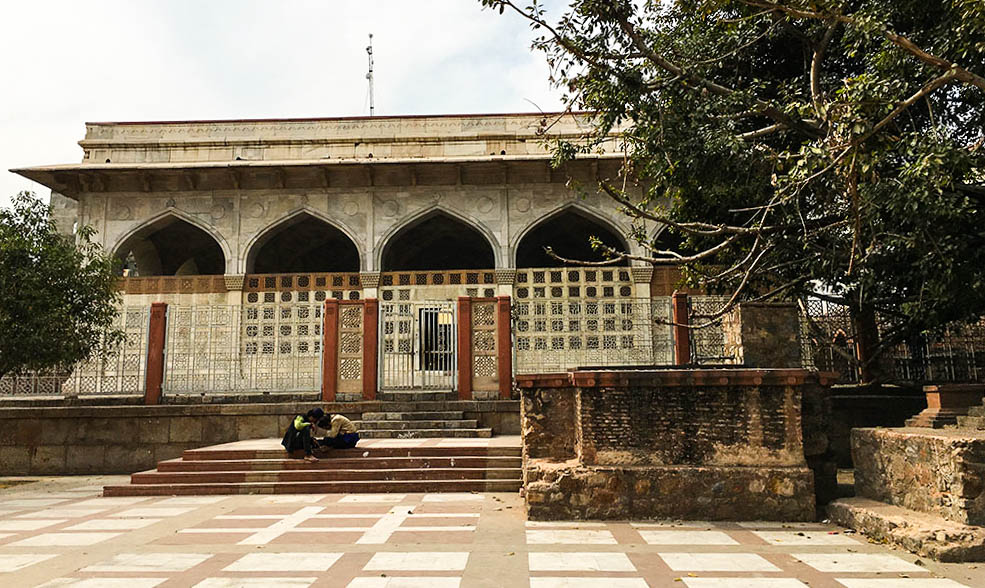 Stop 4: Chausath Khamba & Mirza Ghalib Tomb
After an amazing meal, we headed to Chausath Khamba, which is closeby. It is said that the structure is so strong that no earthquake can destroy it. The name Chausath Khamba (Chausath means 64 and Khamba means pillars) comes from it's 32 pillars over ground and 32 underground ones.
Stop 5: India Gate
Our next destination was India's own Arc de Triomphe, the India Gate. If you're in Delhi this is a must-visit. A short stop ended up in 100 selfies. 🙂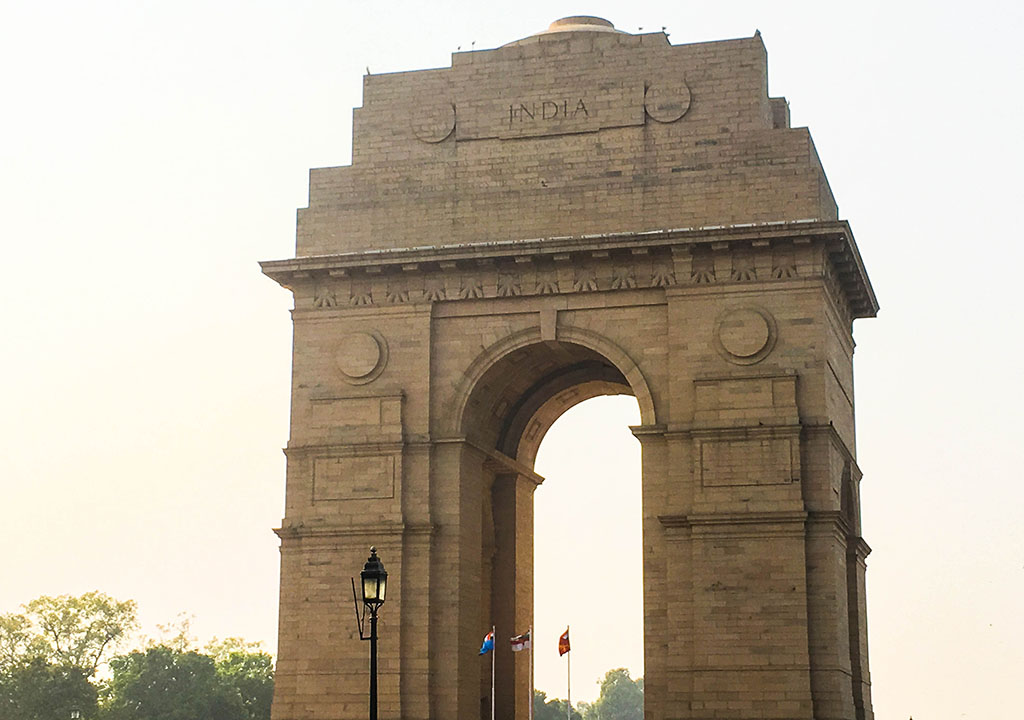 Stop 6: Agrasen ki Baoli
This was detour in our journey. This place has become a rage among the youth. Agrasen ki Baoli is a beautiful step well from the Mughal era that has a very unique architecture. It has been featured in many Bollywood movies and we got some amazing Instagram-worthy shots here!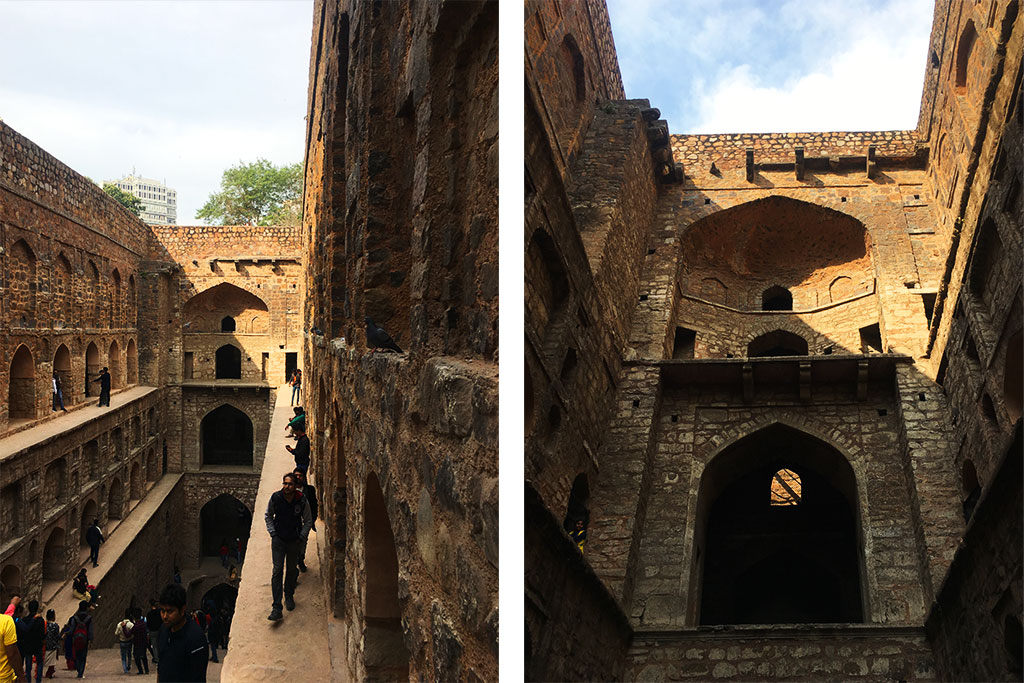 Stop 7: Jama Masjid
Our next stop was for spiritual arousing. In the middle of the hustle-bustle of Old Delhi, you will find peace here. Jama Masjid is the largest mosque in India and the architecture and the vibe is mesmerizing. This was a small halt; my friend was not allowed to enter the premises as he was wearing shorts.
P.S: You are allowed inside the mosque only if you're well dressed and fully covered.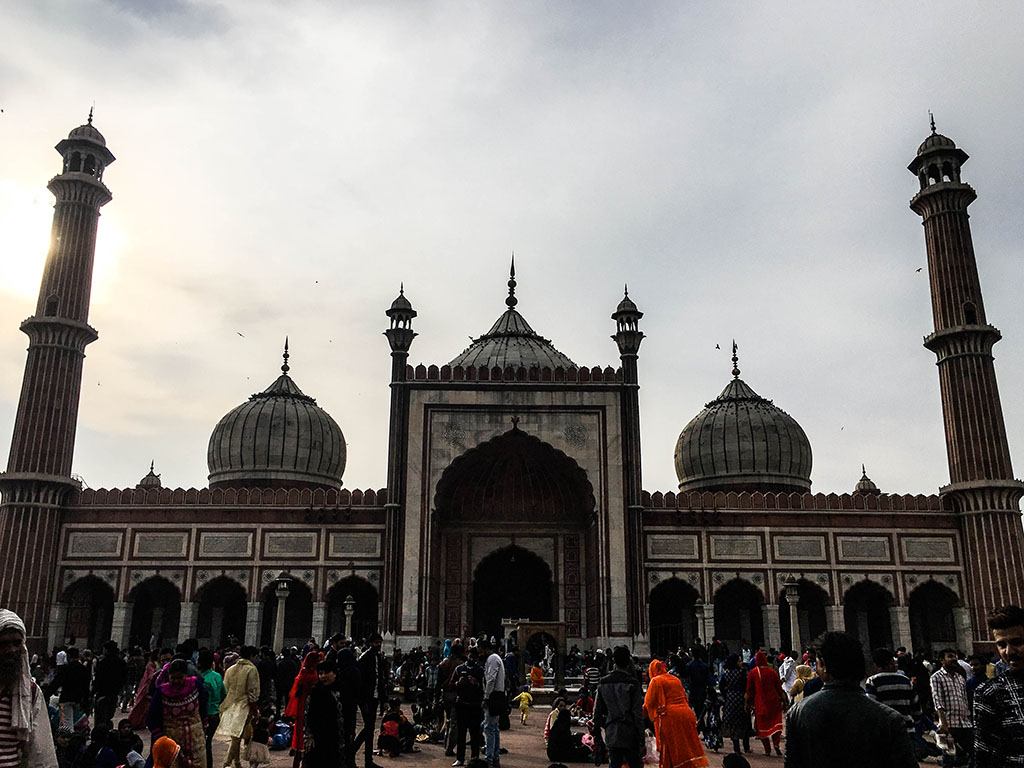 Stop 8: Chandni Chowk & Al Jawahar
From Jama Masjid we went to the market opposite to the mosque. We tried the famous 'Shahi Tukda' (bread pudding) which was a delicious. From there we strolled for a while exploring different shops. At last, we reached our final destination, Al Jawahar. This is one of the famous restaurants (others are Karim's and Qureshi Kebab) in Old Delhi. We had Biryani and Korma along with Sheermal, everything was so well prepared and amazing.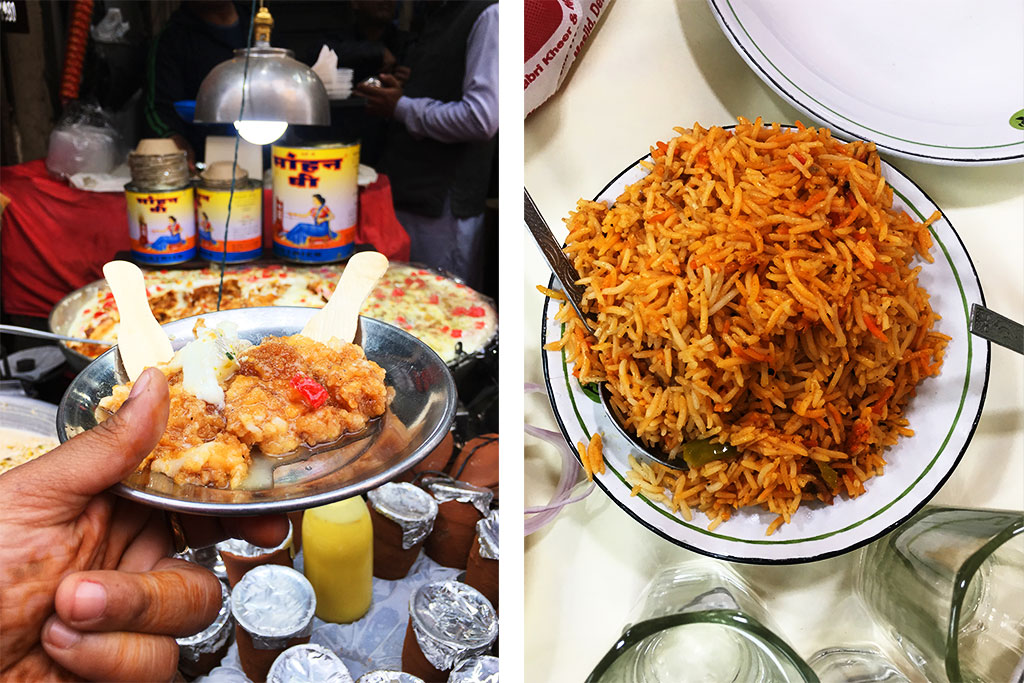 And so the day came to an end with amazing memories to cherish.