This was my second visit to Old Delhi. A bright summer day when my school friends decided to explore the most amazing part of Delhi. The place spilt out history from every inch. It is the only place in the city, where you find the most ordinary things extraordinary…
Calmness in the chaos…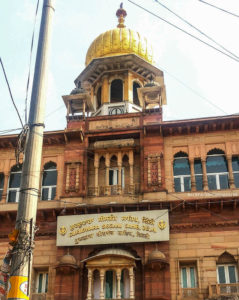 My friends decided to meet assemble at Rajiv Chowk station before we head to Old Delhi. It was 8 in the morning, we got down at Chandni Chowk station. The roads were empty than usual, we wondered what could be the reason. We walked down to the main Chandni Chowk road passing by few old bank buildings until we got a glimpse of the Sis Ganj Sahib Gurudwara. This is one of the oldest and holiest Sikh shrines in Delhi. The shrine was built in memory of Guru Teg Bahadur, who was beheaded by Aurangzeb as he refused to convert to Islam. Looking at the exterior, the place seemed small to me. However, as we entered the main shrine, we were awe-struck by its beauty. We sat there for an hour listening to the prayers and enjoying the calmness around. As we were heading out, we took some extra Kadha Prasad (a sweetmeat offering) with us.
Romancing with food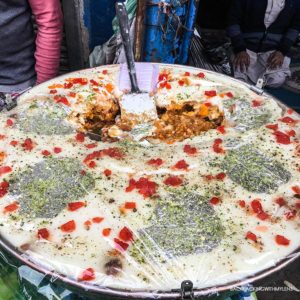 Old Delhi has always been a foodies' paradise, so we headed to explore the most famous food lane of Old Delhi, The Paranthe Wali Gali. We could smell the burning oil from a far distance and hear the sound of dough being fried in desi ghee. We reach Pandit Gaya Prasad Shiv Charan, where we ordered their famous Aloo Parantha (spicy potatoes filled flatbread) that was served with spicy chickpeas and lassi.
An afternoon stroll in Old Delhi…
We started our walk from the food lane towards Jama Masjid. We passed by many old lanes, vintage doors and buildings till we reached the lane that opens right outside the Jama Masjid. The lane had many shops selling exotic perfumes and attar. I bought one for my mom, as she is fond of perfumes. Just next to the perfume shop was a man selling Shahi Tukda. I am not really fond of sweets but this is definitely on the top of my 'favourites list' now! After indulging ourselves in its sweetness, we headed to the Jama Masjid.
Admiring the beauty from the minaret
The lane opens up to the Gate no.1 of Jama Masjid. Before entering the mosque complex, we sat on the stairs for a while to rest. I observed the chaos and wondered where all those people were heading to? You can also see the butcher street from there and the kebab corner just next to them serving freshly made kebabs. A childhood dream to climb up the minaret of Jama Masjid came true that day. After a steep climb of 40 meters, we saw something that was priceless. A view of Delhi that I never saw, it was serene.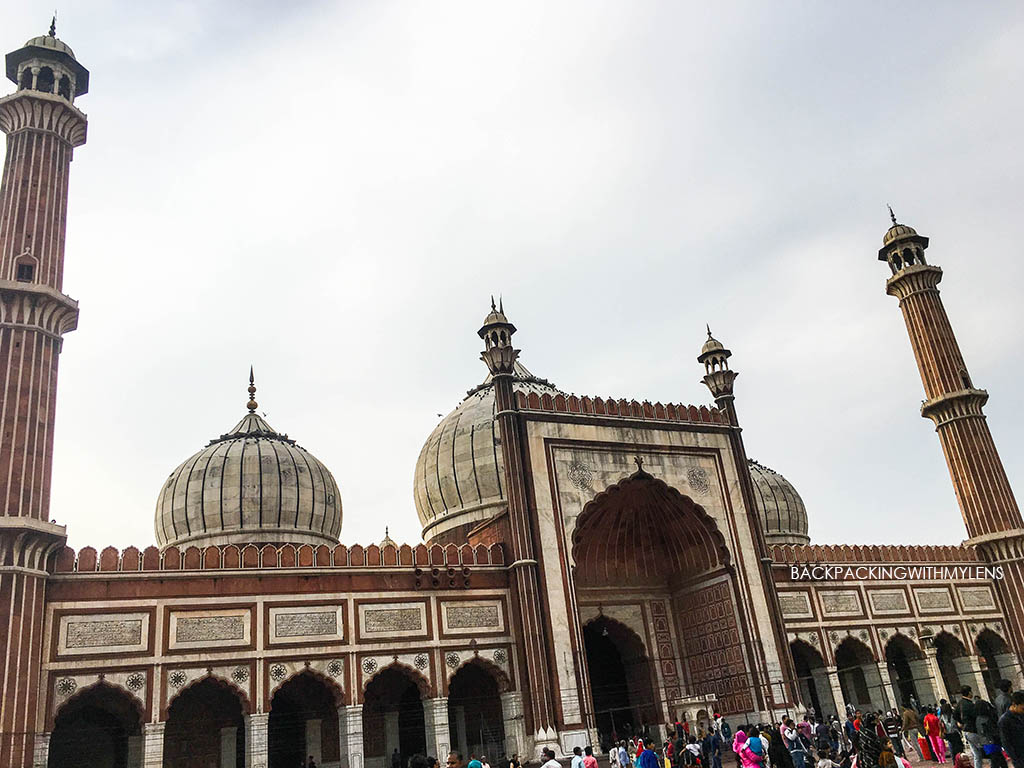 The evening in Old Delhi
After feasting our eyes with that amazing view, it was time to make our tummies happy. We headed to Al Jawahar to try-out their famous Nihari Paya with Sheermal. Many of my friends recommended this and it was worth the visit. We had to wait for half an hour before we got seats. While waiting I saw the most hilarious dish on the menu 'Brain Curry'. I wonder whose brain they would serve.
Heading home…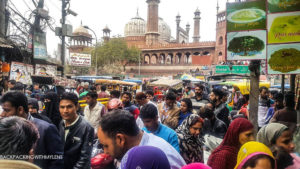 We saw the street lamps burning as we headed back to the metro station. This time we took the new heritage line. As we were about to enter the station, we notice a man selling Daulat ki Chaat (a foamy creamy dessert). This is hard to trace here but luckily, we found it! How perfect could the day have been?